Fellowship Meeting, The Grapes, Station Road, Wrea Green PR4 2PH
Thu 11th January 2018 at 18.45 - 20.45
6:15pm for 6:45pm Read the DETAILS for more info.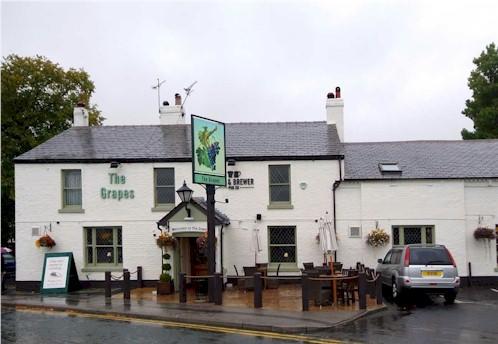 Fellow Rotarians and Friends,
The meeting this coming Thursday 11th January is a Fellowship meeting at the Grapes, Wrea Green. 6.15 for 6.45pm
Roger has vouchers offering a 9oz rump steak for £8 or a sirloin or rib-eye for £11. If you would like anything else it's off the menu at full menu price
In addition to this offer there is an offer of a set menu of two courses for £12.95 or three courses for £14.95 plus extra for extras. This will be plus the £1 tip of course.
Apologies and any guests to Hilary as usual.
Regards
David