Featured Posts
Calvert Trust
Forms for the 2017 Rotary Week are available on the websitemore
Young Chef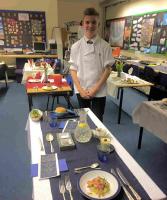 Young Chef 2016more
Textile Technologist Competition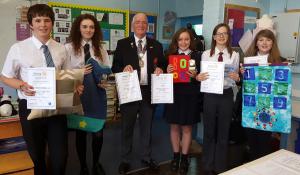 Competition results 2016 more
Young Writer
Rotary Young Writer 2016 Resultsmore
District Conference 2017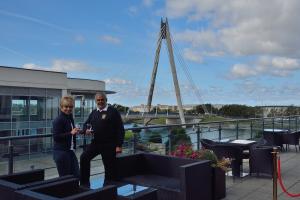 2017 District Conference this weekendmore
In the next 30 days...
Welcome to District 1190 which comprises 68 Rotary Clubs located in Cumbria & Lancashire
Purple is the colour in Jubilee Park, Kirkby Lonsdale

Way back in October some members of the Rotary Club of Lunesdale planted 5,000 crocus corms in Jubilee Park. In support of the Purple for Polio Campaign. The beautiful show of colour is the result of their hard work for locals and visitors to enjoy in Kirkby Lonsdale.
---
How People Join Rotary
The President of Rotary International 2016-17, John Germ used his first newsletter to recount how he was invited to join Rotary by an executive of the company he worked for. His message was that Rotarians must continue to invite colleagues in order to sustain membership.
This model still works well in the tiger economies of the Far East and developing countries where Rotary is thriving, but meets a problem in Great Britain and Ireland. The average age of Rotarians in our District means that many of them are retired, and although '70 is the new 60' their contacts are not with today's working population.
Eve Conway, the President of Rotary International in Great Britain and Ireland, has a mission to increase the proportion of women in Rotary to 25%. The organisation opened its doors to women members in 1989. Many older Rotarians however don't have links with today's working women, and so encouraging them to invite colleagues to join the organisation may not be as fruitful as our presidents would wish. We need to reach out to the public and tell them that Rotary is changing.
Earlier this year the organisation rewrote its rulebook allowing clubs much more freedom in how and when they met. New ideas such as smaller satellite clubs and corporate membership were introduced. In the North West, Rotary clubs are taking a long hard look at the impression they create on visitors and becoming less formal.
These changes will help to attract new members, but we also need to change the public perception that membership of Rotary is 'by invitation'. A successful consultant, with happy memories of a Rotary exchange program that took him to Sweden as a young man, was recently asked why he hadn't considered joining Rotary. He replied 'Nobody asked me'.
DON'T WAIT TO BE ASKED!
Your local Rotary Club would be pleased to hear from you and will encourage you to visit and get to know it before any talk of joining. Many clubs now have informal 'Friends of Rotary' groups for people who don't want to join but are happy to help and support club events.
Find your local Rotary Club here.