Youth Opportunities
Activities and Youth Projects
Student of the Term Awards November 2018
Presentations by Senior Vice President Pam SIGGERS to David (UTC), Molly (DGS), Henry St Birinus and Patrick (Aureus). The latter school taking part for the first time.
***********
Students of the Term Awards March 2018 Winners with President Axel Macdonald
Alice Dawson - UTC Oxfordshire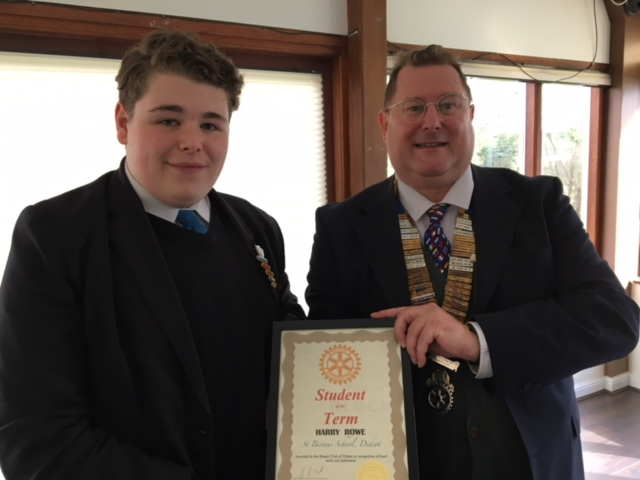 Harry Rowe - St Birinus Boys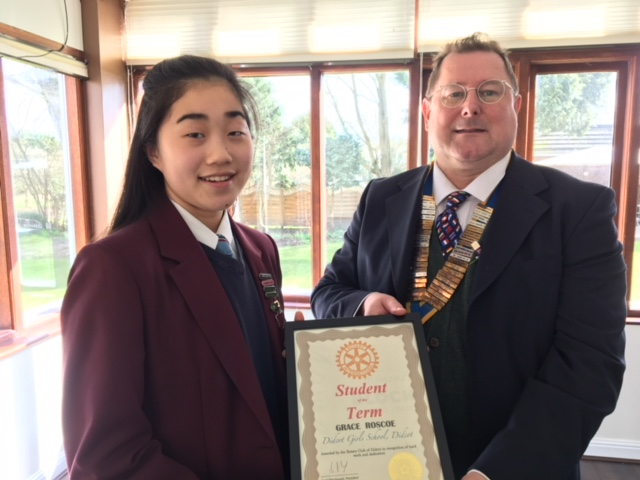 Grace Roscoe - Didcot Girls' School
*******************





Youth Opportunities organises many events in Didcot for young people.
This includes an Interact Club at Didcot Girls School and a Youth Speaks competition where this achool had two team winners to go to the next round.
Interact Club
Didcot Interact Club continues to have around 24 regular attendees.They are continuing to raise money to pay for the education of their sponsored student in UGANDA.