Featured Posts
Brian Middleton Award for Young People with Additional Needs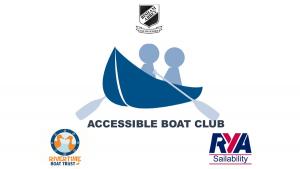 'An opportunity of a lifetime' for 5 young people, aged 12 – 18, with physical and/or sensory impairments, to learn how to sail at Bisham Abbey Sailing School, Marlow, from 30th July to 3rd August 2018.
more
Mathematical Magic from Maidenhead Thames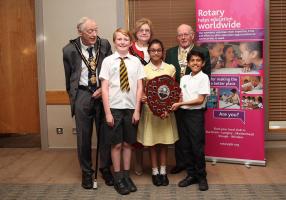 Many clubs in the District participate in the RIBI Youth competitions. Others like Maidenhead Thames run additional ones with a different focus. The annual Mathemagical Challenge for Primary Schools in Maidenhead and Windsor is proving extremely popular. more
Help Arctic One make Para Tri-athlete dreams a reality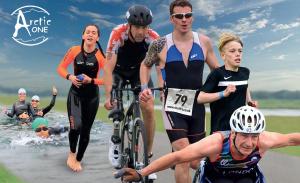 Arctic One is an amazing small charity with big ideas based in Chesham that aims to give opportunities to both able bodied and disabled people to enable them to "Get Involved" in Sport. more
Be the Inspiration: District Conference 2019 in Portsmouth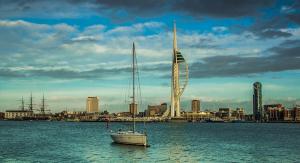 Fri 8th March Come and discover the delights of this historic town with its rich maritime heritage, literary associations and re-emergence as a vibrant modern cultural centre. Be inspired by great speakers, enjoy sharing successful projects and building new friendshipsmore
In the next 30 days...
A Warm Welcome to Rotary in the Thames Valley
Gillian Pearce, our District Governor is 'at the helm' for 2018/19, and extends a warm welcome to our very lively District which covers 58 clubs and approximately 1860 active members throughout Berkshire, Oxfordshire, South Buckinghamshire and West Middlesex. See more
Rotarians are committed to making a positive difference to the lives of others: within their local Communities and Worldwide, building friendships and having fun along the way. New members are always welcome, and with the unique character of each of our 58 clubs, great opportunities abound to do just that! Clubs meet at breakfast, lunch time or evening to suit the needs of their members. New innovations such as 'Satellite groups', attached to and supported by established clubs, are ideal for those with busy lives and other committments to enjoy their Rotary in less formal settings. The latest innovation is the Thames Valley e-Rotary Club, an on-line club where you can meet up through the wonders of Zoom, wherever you may be!
Welcome to our website - please browse our pages to find out about the sense of fullfilment being a member of Rotary can bring. Be assured of a very warm welcome everywhere!
Rotary in the Thames Valley - a New Dimension
Thames Valley e-Rotary is a new venture, introducing a different set of opportunities for those wishing to support their local community but unable to participate regularly though pressures of work, family or travel. This new group operates online with regular discussions, interesting speakers and support for local communities..
Does your day consist of a regular commute, long hours working to earn a living and enhance your career, and the remaining time spent with the family? Or are you a mother with young children, finding that keeping them occupied and out of mischief is a full time occupation? Or maybe your coming up to retirement and looking for new interests and a new circle of friends? Whatever the reason, is one day very much like the next?
Yet, deep down, you'd also like an opportunity to make a positive contribution to local life? Your main barrier is lack of time!
Thames Valley e-Rotary could offer a solution. No matter your background, age, experience or skills, Rotary can bring a new dimension into your life. Why not try us and find out for yourself? . Our aim is to offer Rotary 24/7 so you can keep informed of the latest developments and projects and offer what time you can to participate in activities undertaken by ordinary people just like yourself.
'Working for a better World'.
Rotary International Hotlinks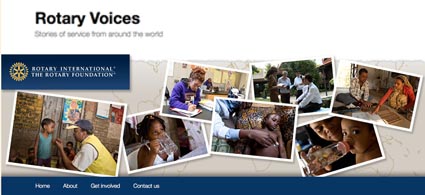 Mainly for Rotarians: Recent updates
District Governor's Welcome and Diaries
Speaker List updated. Any more bright ideas?
Spanning the counties of Oxfordshire, Berkshire, south Buckinghamshire and west Middlesex

Winners of the RIBI Best District Bulletin Award 2017
Winners of the RIBI Best District Online Presence Award 2013