The Swallows - Head & Neck Cancer Support Group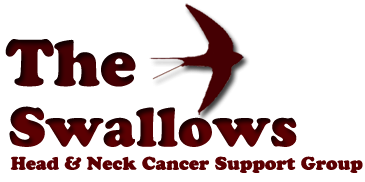 The Swallows is the Head and Neck Cancer Support Group which reaches out and offers support 24/7 to head and neck cancer patients, their carers and families throughout the UK, Europe, USA and Australia.
The Charity is run by Patients, Carers, Family and Friends who understand the problems when you are diagnosed with cancer. The Swallows was formed by cancer patients to help and support fellow sufferers.
To learn more about The Swallows