Future meetings and events around the district
Penrith - Fri 26th January 2018 at 18.30 - 23.55 Charity Burns Supper 2018

Our Premier Social Event held at the Roundthorn Hotel
Penrith - Sat 27th January 2018 at 17.45 - Sat 3rd February 2018 - 20.00 Swimathon 2018

The Rotary Club of Penrith invites you to enter a team in our Swimathon which will take place on Saturdays 27th Jan and 3rd Feb 2018. This fun event is intended to provide you with an opportunity to raise funds for your own preferred charity, good cause,
Penrith - Sun 4th February 2018 at 14.00 - 16.30 Penrith Inner Wheel Fashion Show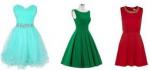 Penrith Inner Wheel Fashion Show
Silloth-on-Solway - Sun 27th May 2018 at 11.00 - 16.00 Silloth Green Day

Family fun day for all the family, dog show, entertainment, learn about rotary in the district and lots more.
Appleby - Fri 29th June 2018 at 19.00 - 23.00 Brenda Collins Evening
Brenda Collins - excellent comedian and Cilla Black vocalist
Penrith - Fri 3rd August 2018 at 08.30 - 17.00 Charity Golf Day 2018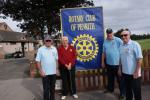 Charity Golf day on Friday 3rd August 2018 at Penrith Golf Club.
Silloth-on-Solway - Sun 16th December 2018 at 15.00 - 19.00 Silloth Santa Sleigh 2018

Santa will be again visiting the local care home followed by going round the streets handing out presents to all the local children!