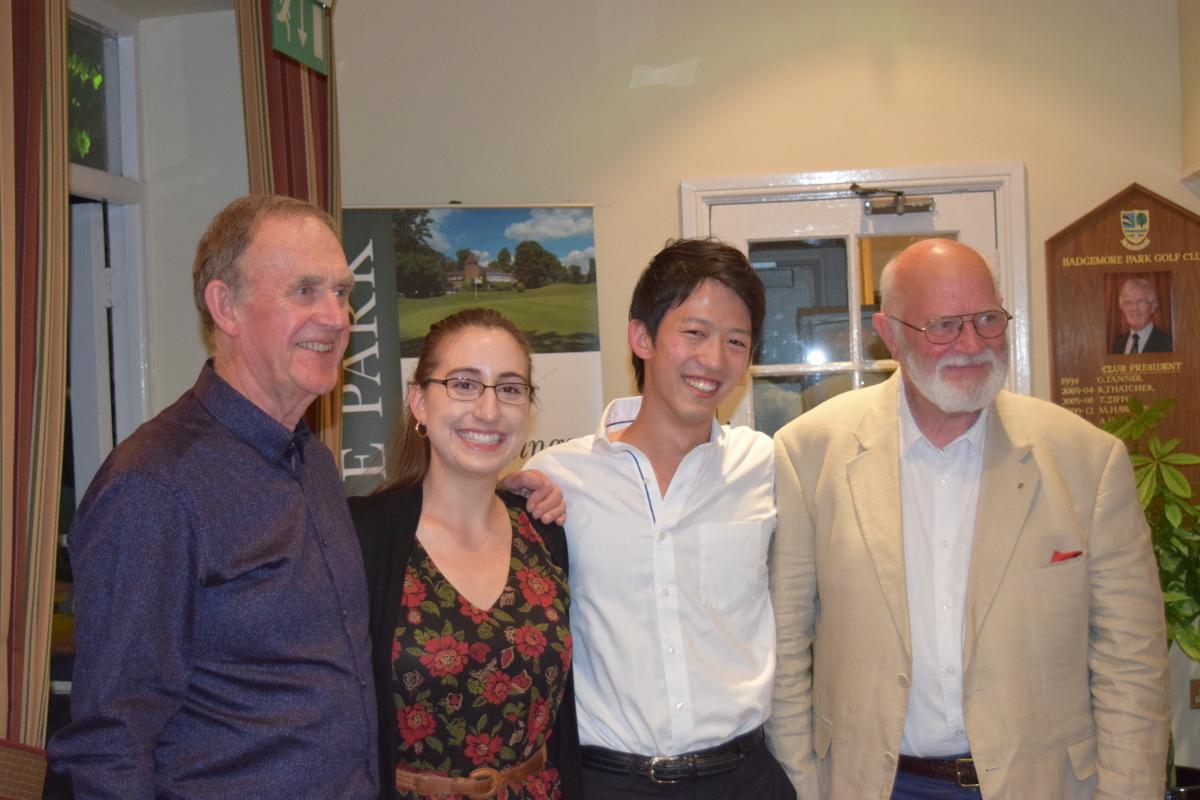 return to the Scholars homepage
The Rotary scholarship programme is the largest privately funded scholarship programme in the world. In the last 10 years this District has supported over 170 scholars on either the former "Ambassadorial" scheme or the current Global Grant initiative. Without the support of clubs this would not have been achievable.
Rotary International regards the role of host club as an important part of the scholar's time in the District of Study.
The principle tasks of the host club are as follows:
1. Act as a mentor to the scholar,
2. Assist in acclimatising the scholar to the local culture,
3. Assist the scholar in getting settled into his/her studies,
4. Invite him/her on occasion to the host Rotary club (possibly to speak), and include the scholar in the social and service activities of the club as the scholar's studies permit,
5. Encourage the scholar to participate in the programme provided by the District.
There is no financial commitment from the club, but there will be a requirement for the host club to get involved with the application to RI, usually the President and Primary Host (counsellor). The application process will be led by the sponsoring International Rotary Club.
No club will be expected to perform this role without the supoprt of the District Foundation team, and the Scholar Committee will provide a full detailed briefing, usually in July.
updated Jan18 KE
Contact Tim Hibbert about this page: