Future events in Rotary District 1090
completed events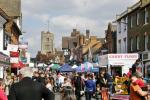 Sun 28/04/2019 -
Pinner St George's Day celebration
Pinner - The annual celebration in Pinner High Street, with the famous Wheelbarrow Race at 3pm.
more
Sun 28/04/2019 -
Duck Race
Faringdon & District - This Annual event is held at Millets Farm on the river Ock, which is beyond the small animals area. Tickets will be on sale most April weekends at Millets farm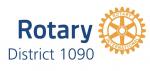 Sat 04/05/2019 -
District 1090 Assembly - NOTE CHANGE OF DATE
Christ Church Centre, Henley, Saturday 4th May. THE DATE HAS BEEN CHANGED BECAUSE RIBI ARE HOLDING THEIR NATIONAL CONFERENCE AND SHOWCASE 10th-12th MAY
more
Thu 09/05/2019 -
Charity Golf Day at Donnington Valley Golf Club
Newbury - In Aid of Parkinson's UK Newbury and District Branch and other local Rotary charities. Download entry form from here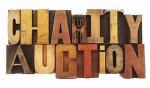 Fri 10/05/2019 -
Flying Chance Charity Auction Night
High Wycombe - Keynote Speaker - TONY ADAMS Bring items for valuation (£10) by SIMON BROWN. Tonight we are in the Caledonian Suite, Adams Park. Tickets £25, Table of 8 - £175, 10 - £225 Click on the blue DETAILS for a link to the Auction Site itself.
more
Sat 11/05/2019 -
Donate your unwanted tools
Thame and District - The Rotary Club of Thame & District together with Thame & District Round Table is asking the local public to check their sheds and lofts and bring their old tools in the main car park of Thame near the Market House. Garden tools will NOT be accepted.
more

Sun 12/05/2019 -
Rotary Community Annual Sponsored Walk
Newbury - Sunday 12th of May. Start between 11 am till 12. Download Flyer from here See Details for more downloads.
more
Wed 12/06/2019 -
12 JUNE: Rotary Kids Out
Haddenham and District - Fun day out for children at Booker Park School
more
Wed 19/06/2019 -
2018-2019 Thame Rotary Charity Donations
Thame and District - Rotary Club of Thame & District will thank the local community in Thame and neighbouring villages for their support towards clubs fundraising events.
more
Sun 30/06/2019 -
Buscot 5k & 10k run - courtesy of Lord Faringdon
Faringdon & District - A popular off road run in the magnificent grounds of Buscot house Courtesy of Lord Faringdon
more
Sat 03/08/2019 -
3 AUGUST: Charity Barn Dance and Hog Roast
Haddenham and District - Jubilation Dance Band, Bar and Raffle. Adults £15, Under 14's £6. Monks Risborough Football Field, Peters Lane
more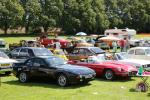 Mon 26/08/2019 -
2019 Cowley Classic Car Show
Oxford Isis - Over 250 vehicles on display plus a host of attractions to make this a fun family day out. This year we celebrate the 60th anniversary of the Mini.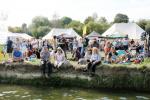 Sat 07/09/2019 -
Cookham Regatta
Marlow Thames - Our annual fund-raising event on the banks of the River Thames
more

Sat 02/11/2019 -
Fireworks in South Parks
Oxford Isis - Club volunteers assist Round Table in setting up and running the annual firework event in South Parks
more
Sat 14/12/2019 -
District Christmas Celebration
Douai Abbey, Upper Woolhampton, RG7 5TQ 2pm
more

Fri 13/03/2020 -
District Conference
Friday 13th March 2020 through to Sunday 15th March 2020 Newbury Racecourse, RG14 7PN