Charity Book and handbag stalls outside Waitrose in Nailsea Town Centre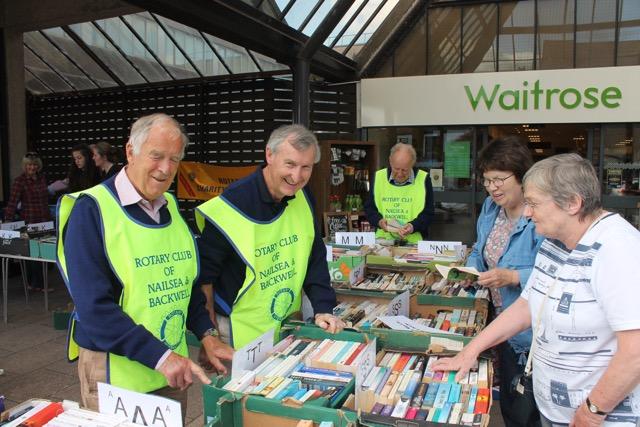 17th November. Sale of pre-used good quality paper back books, children's & cookery books, jigsaws & handbags in aid of the Nailsea & Backwell Rotary Trust Fund to fund our work in the community.
Handbag stalls finish at about 1 pm and will be located outside Waitrose side entrance. Bookstalls will continue until about 3.30 to 4 pm and are mainly located outside Waitrose front and side entrances.