17/10/2018
Tyndale Monument to turn Purple
.
This is an example of how one Rotary club will mark World Polio Day
---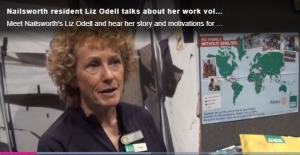 18/09/2018
Liz Odell provides an update on ShelterBox
.
Video released by Stroud News and Journal 18th September 2018
---

17/09/2018
Environment Sustainability Group Newsletter - September 2018
.
What is the remit of this Group and what are its current areas of focus? Find out here.
---