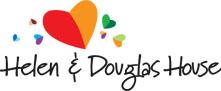 An opportunity to find out about the excellent Helen & Douglas House - one of DG Fred King's chosen charities for this year
Helen & Douglas House Supporters Day
Monday 13 July 12.00pm-7pm
14A Magdalen Road, Oxford, OX4 1RW
Helen & Douglas House cares for terminally ill children, young adults and their families through exceptional hospice care.
They provide medical, emotional and practical support, helping families deal with the implications of living with a child who will die prematurely, so they can make the most of their time together. They rely almost entirely on donations for the work they do.
Helen House was the world's first hospice for children, opening in November 1982. Douglas House was purpose-built to cater for the needs of young adults and opened in February 2004. District Governor Fred King has chosen Helen & Douglas House as one of his charities for the year.
Throughout the afternoon there will be tours of both houses, with care team and fundraising staff on hand to talk about their work and answer questions.
Access to Douglas House will be limited after 5pm.
Space is limited in the houses and they have decided to make the event Invitation only. It would therefore be helpful if Rotarians that plan to attend to please inform Alison Hooker at ahooker@helenanddouglas.org.uk
This will ensure that there are not too many people arriving at one time. A map and parking Information will be sent to all who confirm.
With apologies for late notification, but please do tell other Rotarians. This really is a beautiful and wonderfully inspiring place and the welcome is always amazing.