TV coverage of Pakistan floods inspired two Rotarians to build a much needed hospital
Ghazala and John build a hospital in Charsadda
Two ordinary people, Ghazala Chapman and John Osborne from Reading Rotary Club, have worked tirelessly for a year and a half fundraising and building alliances with other providers and the Pakistani community both at home and abroad to bring free medical care to the flood-ravaged and war-torn Charsadda Province of northern Pakistan. The first stage is now completed and when the Pakistan Health Foundation opens the doors in September, this deprived area on the Afghan border will now have quality health care for its 120,000 inhabitants. This is just the ground floor of the larger project and fundraising is on-going.
Ghazala, who originates from Afghanistan and is a member of District 1090's Peace Scholar Foundation committee, hopes to "build peace by bringing health and happiness to the people of forgotten lands."
Report from the Reading Chronicle: June 28 2013
NOBODY could have failed to be moved by the televised images of the devastating 2010 floods in Pakistan. But two Reading philanthropists were so affected by the plight of the victims that they founded their own charity and set the wheels in motion to build the first state-of-art hospital for thousands living in the country's northern frontier region.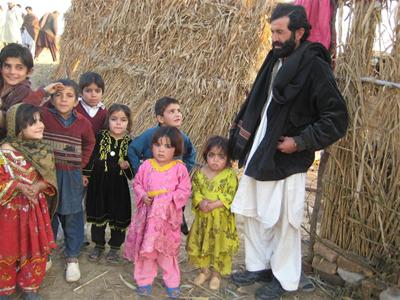 John Osborne and Ghazala Chapman set up the Pakistan Health Foundation (PHF) in 2011, with the aim of bringing modern medical care to the ravaged Charsadda district in northern Pakistan, with a population of 120,000 without access to healthcare.
The pair had membership of Reading Rotary Club in common, but Dr Chapman, who lives in Shinfield, was born in neighbouring Afghanistan. She said: "My roots are there, so they are my people in a way too."
Mr Osborne, a 65-year-old property developer, said: "One of the main drivers for me was the fact more mothers and babies were dying in child birth in Charsadda than anywhere else in the world. A mother and baby unit was therefore a crucial part of the hospital and project."
After buying the land they joined forces with the more established Real Medicine Foundation (RMF), which was able to provide immediate care, and Mr Osborne, who chairs the PHF, explained: "Because we knew the hospital would take years to build we wanted to provide help as quickly as we could, so we brought in the RMF to run a Basic Health Unit (BHU) and provide doctors and nurses.
"Although it is very basic, at the moment it treats about 1,200 to 1,300 every month, so it is really needed."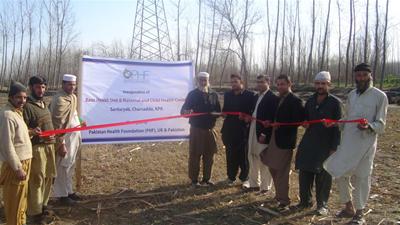 The new 5,000 sq ft PHF hospital, set to open in September, has two wings to treat male and female patients separately, with two wards, a pharmacy, a laboratory, a mother and baby unit and dressing stations for minor injuries.
But Mr Osborne emphasises it has been built to last and its also boasts a solid granite boundary wall to prevent future flooding.
Although only the ground floor will be opened this year, the foundations are dug deep enough for two more floors to be added.
Mr Osborne added: "We are not going to build the first floor straight away because we don't know if it will be needed yet, but I am sure it will be, just not right now."
The main source of cash from the UK came from three charity dinners, one of which amassed more than