D1040 Rotary Youth Development Under Sail
This programme is aimed at the personal development of young people.
RI DISTRICT 1040
Rotary Youth Development Under Sail
in partnership with Ocean Youth Trust North
WE ARE SEEKING 4 VOLUNTEER MENTORS for who are interested in giving support to a young person?

The role of the volunteer is to accompany the Awardees on one of the voyages and to support them during the week. This will enable the crew to concentrate on the Sail Training and personal development.
Please download and complete a volunteer registration form or for further information, please contact: clients@oytnorth.org.uk

Description
This programme is aimed at the personal development of young people. Awardees who have been selected and sponsored by their local Rotary Club are engaged through a 6 day residential Sail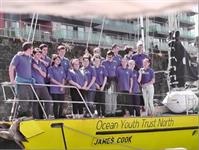 Training/Work experience during a voyage at sea.

Sail Training with Ocean Youth Trust North requires participants to confront many challenges, both physical and emotional. It is an activity that inspires self-confidence and the acceptance of personal responsibility, promotes the acceptance of others whatever their social or cultural backgrounds and develops a willingness to take controlled risks. For most it is a positive life changing experience.

Young people who would gain most from this experience are often those who can least afford it. Sponsorship from local Rotary Clubs allows those, who otherwise would be unable to participate, benefit from this life changing experience

Sailing Dates for 2019

Week 1: James Cook once again will be participating in the Tall Ships Races with a Rotary specific voyage on 3rd – 10th August. .Awardees travel as a group to Denmark escorted by a responsible adult. They will join the James Cook in Aarhus, Denmark to sail back to North Shields
Age group 14 -17years Cost £600 + cost for travel (amount tbc)
Sailing from North Shields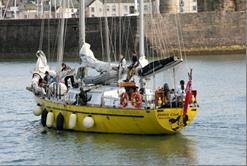 Week 2: 12th-17th August
Age Group 14-17 years
Cost £600 per awardee
OYT North - Key Stage 2 Expeditions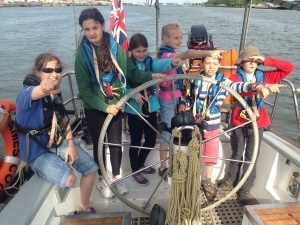 Transition Programme for Primary Schools
Building resilience, independence and self-confidence in young people who are about to move from primary to secondary education. Aimed at supporting pupils who are making the transition from primary to secondary school.
The following documents can be downloaded;-
Voyage to Holland Rotary 2019;- this is the amended programme
RYDUS_Volunteer_Regsistration_2019.pdf

RI_District_1040_Selection_Programme_2019.pdf

RYDUS_Transition_Programme.pdf
Contact Martin Mumford about this page: