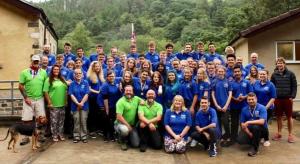 17/10/2017
RYLA Course Report for 2017
.
We have just completed the 2017 RYLA courses and all the RYLA team agreed that this was one of the best years we have ever had.
---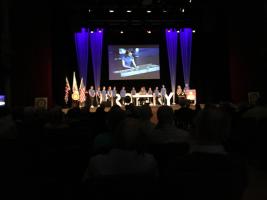 16/10/2017
Conference 2017 Photos
.
A selection of photos taken at District Conference in Scarbrough 2017
---
12/10/2017
Youth Speaks
.
District 1040 Youth Speaks Competition
---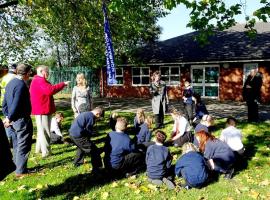 09/10/2017
Raising awareness of Rotary's aim to eradicate Polio
.
Normanton Rotarians and the mayor of Featherstone helped school children plant purple crocuses to raise awareness of Rotary's eradicate polio campaign
---
28/09/2017
A Thank You to Rotary from MNDA
.
Tracey Thompson, the Regional manager for the Motor Neurone Disease Association in the North of England, attended Council to thank Rotary District 1040 and explain how our money has been used.
---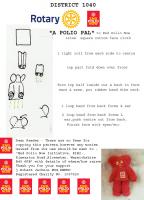 22/09/2017
PolioPal facecloth for fundraising
.
Here is a fundraising idea from Robert Jackson. Use a facecloth and follow the pattern instuctions.
---