Future events in Rotary District 1040
completed events

Fri 25/01/2019 -
BURNS NIGHT CELEBRATION
Beverley - We are delighted to be hosting a traditional Burns Night on Friday 25th January 2019 at The Lairgate Hotel, Beverley. Join us for a night of fun and dancing.
more
Sat 26/01/2019 -
District Council Meeting
Fulford School York. Coffee & biscuits 9.00am with prompt start at 9.30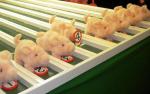 Fri 08/02/2019 -
An evening of pig racing
Sowerby Bridge - No animals will be harmed in this production
more
Fri 15/03/2019 -
"Breathe" Gargrave Village Hall film club
Skipton - "Breathe" is a 2017 biographical drama film. It stars Andrew Garfield, Claire Foy, Hugh Bonneville, Tom Hollander, Ed Speleers and Dean-Charles Chapman, and tells the story of Robin Cavendish, who became paralysed from the neck down by polio at age 28.
Fri 22/03/2019 -
Technology Tournament
Whitby & District - The Rotary Club of Whitby and District will be hosting the Annual Technology Tournament at the Spa Complex.
more
Fri 29/03/2019 -
Charter night
Stainborough - A celebration of the clubs birthday. We'll be 24 in 2019
more

Sat 13/04/2019 -
WENSLEYDALE WANDER
Wensleydale - An annual 12 or 23 mile round walk in scenic Wensleydale on 13th April 2019, in aid of local Rotary charities and principal Charity, yet to be chosen. Very friendly and great fun.
more
Sat 27/04/2019 -
District Assembly
at Fulford School
Sat 11/05/2019 -
Ripon Rotary Bike Ride
Ripon - Ripon Rotary Bike Ride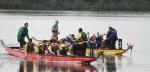 Sun 19/05/2019 -
Dragon Boat Challenge
Skipton - Dragon Boat Challenge at Coniston Hotel in aid of Alzheimer's Society or a charity of your choice. Sunday 19 May 2019. Download forms below
more