Latest News and Reports - click on headings in blue for details

4/1/18 District Facebook Page; check out our Facebook page that has been revived by Carolyn Bowe.
And try the district Twitter page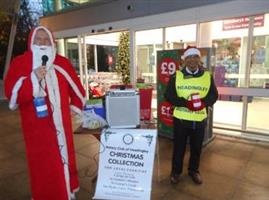 18/12/17 Rotary in Yorkshire & N Linc for December; newsletter,as emailed to members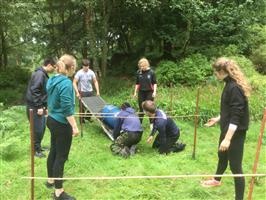 22/11/17 RYLA 2017; This year's Rotary Young Leadership Awards courses were again very successful. This link takes you to a series of photos taken during one of the weeks, and gives insight into how varied the activities are.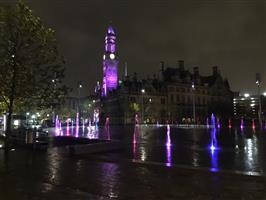 25/10/17 Bradford turns purple; 24th October was World Polio Awareness Day so Rotary managed to have Bradford turned purple!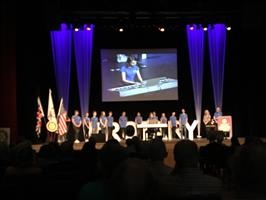 17/10/17 District Conference Photos; a selection of photos now joined by others, thanks to Rtn Tony Caunt.
28/9/17 A Thank You from the MNDA; Tracey Thompson, the Regional manager for the Motor Neurone Disease Association in the North of England, attended Council to thank Rotary District 1040 and explain how our money has been used. The link takes you to her full presentation.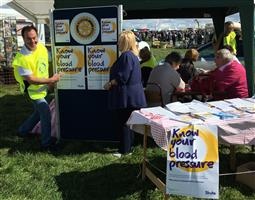 28/8/17 DG helps Stroke Awareness at Wensleydale Show District Governor, Robert Morphet and District Stroke Awareness Co-ordinator, Lynnette Rhodes-Holme, helped Wensleydale Rotarians run a successful Know Your Blood Pressure session during the annual agricultural show.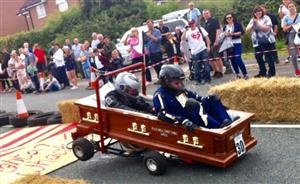 2/8/17 DG's Blog;- click on this to follow what District Governor Robert Morphet has been up to.
Other Links
District Governors Diary;- this is currently on the DG's Corner
DG's BLOG;- find out what the District Governor has been doing recently
---
Website Search Facility; It is now possible to search this website for information by inserting key words in the space at the top next to the magnifying glass, then clicking on the latter.
---
Cottages4you
; 5% of every booking is donated to Rotary Foundation, as well as giving 5% discount.
---
Rotary Shop -updated contact details and stock list for Rotary paraphernalia
---
If you cannot view pdf files, download Adobe Reader free here
Last Updated 16th January 2018.... In District 1040,there are now 2959 Rotarians registered on the On-Line Directory (DMS). If there is information you would like to either see or provide, please contact me, in the first instance, via this webmaster@rotary1040.org