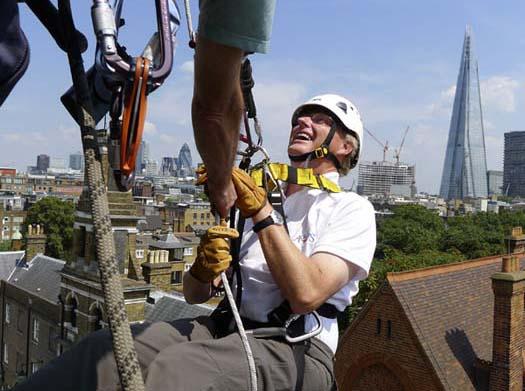 Abingdon Vesper Rotarian abseils down London's most iconic skyscraper, the Shard!
On 3 September 2012, Colin Maund, President Elect of Abingdon Vesper Rotary Club joined the Duke of York and 36 other brave individuals in the first-ever abseil down the Shard, Europe's tallest building.
The abseil was the longest ever undertaken by civilians and descended from the 87th floor of the building.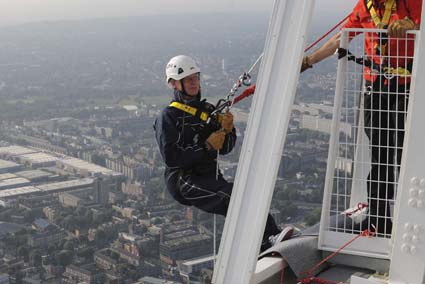 It was organized to raise money for the Outward Bound Trust, a charity that assists disadvantaged young people to gain confidence, self-discipline and motivation through work in the outdoor and learning by experience. Colin has worked closely with Outward Bound for nearly 20 years and has seen the dramatic effect their programmes can have on young people and the positive effect these adventures have on raising expectations and improving self-worth. Colin adds
"I have been a great fan of the charity and believe that it really is one of those where the money spent can have lifelong consequences. When I retired OB asked me to become a Trustee of the charity. For that reason I volunteered to be one of the 37 abseilers carrying out this stunt. Those of you who read the Times may have seen the man in charge claiming that the event will be