Latest News
Rotary International Youth Camp
Young people from 16 different countries are converging on District 1150 from the 20th - 30th July on a real Welsh Cultural Adventure as part of the Rotary International Youth Camp. More...
---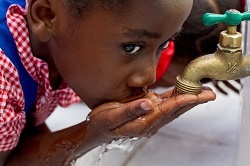 Swansea Bay Succeed
In partership with 5 other clubs, District Fondation team and the Rotary Club of Karen, Kenya - Ndori, Western Kenya, villagers have been unable to overcome the effects of a severe droughts. The project is to drill a fresh borehole to provide, via a solar pump, reliable fresh drinking water that can also be used for irrigation. More...
---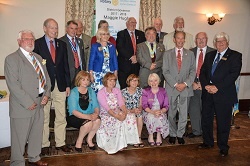 District Handover 2017
Rotary Southern Wales Handover took place at the Tower's Hotel, Neath Sunday 25 June. We wish incoming District Governor Maggie Hughes and Bill a happy and successful year in this 100th year of Rotary in Wales. More..
---
Creative Rotary
Rhianon Passmore AM "The standard of the Young Writer and Photography made a big impression on me. It was wonderful to see the combination of effort and pure talent that created such imaginative work. I was delighted to sponsor the event in the Senedd.
More on the these links: Flickr - FaceBook - Twitter
---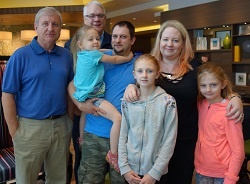 Megan Sadler update
District Governor Steve Jenkins called in to see the Sadler family in Philadelphia en-route to the Rotary International Atlanta Convention. Megan is improving daily and the family are looking to coming home soon. More...
---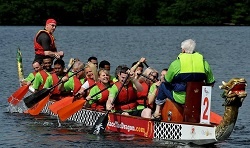 Rotary Ahoy
The fourth annual Welsh Dragon Boat Championship held at Llysyfran Reservoir and Country Park, supported by Narberth and Whitland Rotary Club. More ...
---
Spokesman Summer 2017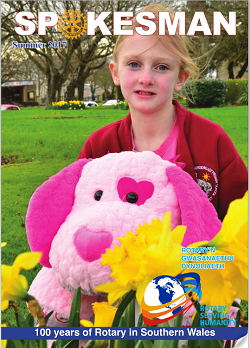 ---
RIBI Young Musician hosted by 1150
Musicians from
across RIBI assembled at the Royal Welsh College of Music and Drama in Cardiff, for the RIBI final. The winners were vocalist Eyra Norman, sponsored by the Rotary Club of Godalming of 1145 and instrumentalist Huw Boucher, sponsored by Cardiff Breakfast who played the harp.
---
Cardiff Centenary Marches on
Cardiff Rotary hosted an early celebration of their 100 year birthday with a reception at Cardiff Castle which included a Beating the Retreat Ceremony by the Band of The Royal Welsh. More ...
---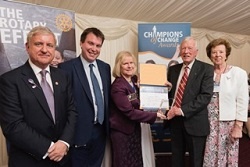 Cardiff Rotarian Receives National Award
George Mercer of the Rotary Club of Cardiff, has been awarded the national Rotary Champion of Change Award for his work in creating change and opportunity within the field of membership development. More...
---
A Great Day of Music!
The District final of the Young Musician Competition was held at Cardiff University School of Music on March 4th. The audience were treated to performances excellent competitors. The standards achieved by the competitors, was outstanding. More...
---
Rotaract Club Charter Dinner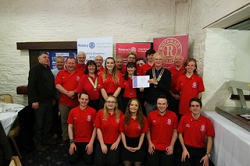 Congratulations to President Michelle and the members of the Rotaract Club who have held their Charter Dinner. The event was supported by their sponsor club, Aberaeron a'r Cylch and also supported by the Aberystwyth Club. Welcome to the Rotary family.
---
Youth Speaks final
Intermediate and Senior final of Youth Speaks for the District. There were seven teams competing in each competition with subjects ranging from orcas and DNA to Social Media and Science.
---
Hannah Bradbury District 1150 Young Chef 2017
The Final of Rotary District 1150 Young Chef Competition was held in Cowbridge. The competition required youngsters between 11 and 17 to prepare and serve a three course meal for two people in two hours and costing less that £15.00. More...
---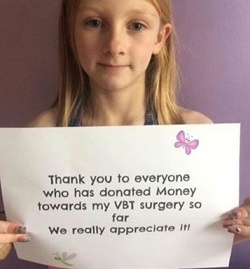 Rotarians reach across Atlantic to help Megan
Partnership working between Rotarians from both sides of the Atlantic has given a boost to a young aspiring gymnast who needs life changing surgery. More...
---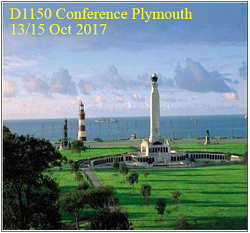 D1150 Conference Plymouth 13/15 Oct 2017
"The first edition of the Conference newsletter is available in the members area. When signed in."
---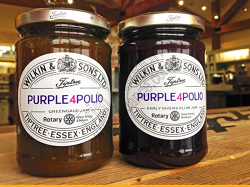 Purple4Polio Jam
Tiptree Jam (Wilkin & Sons Ltd) have donated 52,000 jars of Purple4Polio jam to RIBI! A jar for every Rotarian across RIBI. The aim is to raise £1,000,000 for Purple4Polio. Jars were available for collection at District Council on 25th February. More ...
---
Celebrate Vocational Service Month January 2017
Vocational Service calls on Rotarians to empower others by using their skills and expertise to address community needs and help others. January Rotary's Vocational Service Month, is a good time to reflect on how your club and district implement the concept of Vocational Service. More ...
---
Spokesman Winter 2016
---
Newport Uskmouth Satellite Club Christmas tree.
The Christmas "Tree of Light" will give people the opportunity to remember loved ones. By clicking and donating £3 you can leave a dedication. More ...
---
Bowls Competition Rolls Ahead
The 30th Annual Visually Handicapped Bowls Competition was staged at the Cardiff Indoor Bowls arena, Sophia Gardens. Bowling clubs and Rotary clubs from across the district took part. More...

---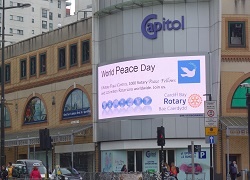 World Peace Day Promoted
Cardiff Bay Rotary were able to promote World Peace Day and the leading role Rotary plays in peace initiatives with a advertisement on display at Capital Centre on Peace Day (Wednesday 21 September) and also Thursday (22 September). More...
---
Cardiff Bay: Record Numbers Follow Rio's Inspiration
A record 700 disabled people attend the Cardiff Bay sponsored Insport event at the National Indoor Athletics Centre in Cardiff More ...
---
Ryla 2016
The Rotary Youth Leadership Award (RYLA) programme for 2016 took part at the Storey Arms, near Brecon for the second year. 110 young people took part, with sponsorship coming from 43 Clubs. Once again the programme provided by Storey Arms was excellent and offered even more than last year's programme. More...
---
Dementia Friendly Rotary
DGE Maggie Hughes was invited to represent Rotary at an event held at the Wales Millennium Centre, Cardiff to celebrate the communities, organisations and individuals who are helping to make Wales a dementia friendly nation.
---
Eisteddfod, Abergavenny
Eve Conway, with Coed Cae, Brynmawr Interactors Bradley and Sage Hurter and mum Michelle. Bradley and Sage were the Welsh speakers on the Rotary stand. While their supposed Rotarian elders and betters could stand and watch; Bradley and Sage confidently answered questions and explained what Rotary is all about in fluent Welsh.
---
Musical Midsummer Magic
Narberth and Whitland Rotary Club's Sounds Fantastic showcases young people in a fantastic afternoon of Musical Excellence.
---
Meet the 2016-17 Team
The District Handover was held on 26 June 2016 in the splendid surroundings of The Orangery at Margam Park. More...
---
Rhondda Ro
tary Way
A section of the A4119 Tonypandy by-pass has been named Rhondda Rotary Way to celebrate the Rhondda club's 60th birthday. More...
---