22/03/2018
Young Musician District final 2018
.
The District final of the 2018 Young Musician Competition was held at Islwyn High School on March 10th The afternoon audience were treated to performances by outstanding instrumental and vocal competitors.
---
22/03/2018
Youth 2018
.
Youth Competitions in 2018
---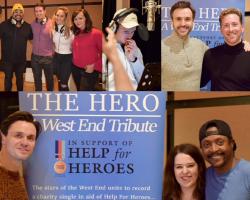 20/03/2018
"THE HERO – A WEST END TRIBUTE"
.
A SONG TO COMMEMORATE THE CENTENARY OF THE END OF WW1
---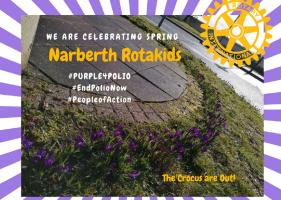 20/03/2018
Purple for Polio - Blooming Lovely
.
When a child receives their life saving polio drops on mass polio immunisation days in many countries their little finger is painted with a purple dye so it is clear they have received their life saving vaccine.
---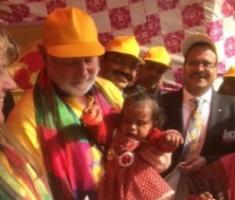 20/02/2018
Rotarian Jonathan joins polio vaccination volunteers
.
Rotarian Jonathan Stephens, Past President of Rotary Usk has recently returned from Delhi, India where he was part of a team of UK Rotarian volunteers helping administer the polio vaccine to children as part of Rotary International's End Polio initiative.
---
08/02/2018
Rotary 2
.
The ROTARY 2 Initiative seeks to form 250 brand new Rotary groups across Great Britain and Ireland as part of the plan which I have called Rotary 2. This programme will generate opportunities for like-minded adults and People of Action.
---
08/02/2018
Gymnastics
.
Welsh Schools Gymastics Championships
---