Latest pages
20/03/2019
The District final of the 2019 Young Musician Competition
.
The District final of the 2019 Young Musician Competition was held at Islwyn High School on March 9th. The afternoon audience were treated to performances by eight outstanding vocal competitors. During the evening a very appreciative audience
---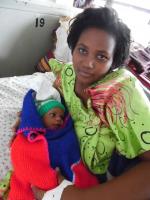 15/03/2019
Life For African Mothers - How It Began And How It Has Grown
.
Since the introduction of misoprostol in the prevention of postpartum haemorrhage, many women have been saved.
---
15/03/2019
2019
.
Organisational holding folder
---
05/03/2019
Give a man a fish …. The Anilao Fishing Project
.
A review of the District Global Grant Project.
---
25/02/2019
District New Members Meeting
.
On this page you can download the information presented at the District New Members Meetings.
---