ANNUAL EUROSTAR VISIT
Fri 7th June 2019 at 10.00 - Mon 10th June 2019 - 10.00
To Rotary Club Île de Ré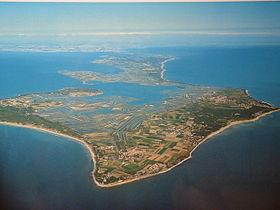 Thisyear's Rotary Eurostar visit is to Rotary Club Île de Ré. This club has only just joined the Eurostar Group and we are all looking forward to meeting them.
For more information about Eurostar, visit our What We Do pages.
Île de Ré is an island off the west coast of France. It's known for its salt marshes and beaches like the Plage de la Conche des Baleines, backed by dunes and pine trees. Nearby, the Phare des Baleines is a lighthouse offering expansive views. The main town of St-Martin-de-Ré has the 17th-century Fortifications of Vauban, plus outdoor cafes overlooking the marina. Bicycle paths crisscross the island.