Future meetings and events
Tue 26th June 2018 at 19.00 - President's Handover Dinner

Addington Palace Golf Club
Sun 12th August 2018 - International Youth Day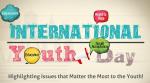 Celebrated each year to recognise efforts of the world's youth in enhancing global society. It also aims to promote ways to engage them in becoming more actively involved in making positive contributions to their communities.
Sat 8th September 2018 - International Literacy Day

To raise people's awareness of and concern for literacy issues in the world.
Fri 21st September 2018 - International Day of Peace

Devoted to strengthening the ideals of peace, both within and among all nations and peoples.
Tue 16th October 2018 - World Food Day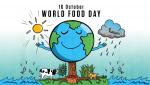 A day of action dedicated to tackling global hunger.
Sat 1st December 2018 - World AIDS Day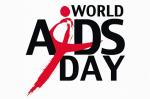 An opportunity for people worldwide to unite in the fight against HIV, show their support for people living with HIV and to commemorate people who have died. World AIDS Day was the first ever global health day and the first one was held in 1988.