REEDHAM CHILDREN'S TRUST
Tue 9th April 2019 at 13.00 -
Speaker Claire Palmer
Director of Fund Raising.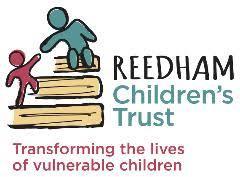 Claire Palmer has 15 years' experience in the charity sector, predominantly within children's and educational charities. She is dedicated to raising money to enable young people to access opportunity in spite of their circumstances.
The Trust helps children living in desperately challenging circumstances. Their families are unable to care for them, struggling with problems like physical and mental health, poverty, or disability.