World's Greatest
Meal Events 2018
FROM OUR
SPECIAL CORRESPONDENT
ROTARY TEDDY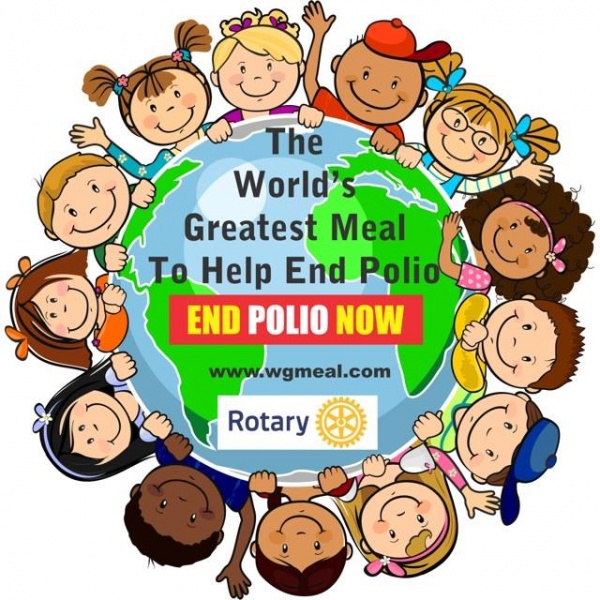 Our Foundation Chairman, Stephen Kirkman, has asked me to write this report on his behalf. He said that a new voice would make for more interesting reading. I think he is tired from counting lots of money and then putting it all into something called a spreadsheet. I wonder if that will be uncomfortable but he seems very happy about it.
Anyway, I have collated and reviewed all the information and it does make interesting reading.
Earlier this year our President, Loraine, arranged an evening meeting and meal catered by her and her husband Roger at the 60+ club. Loraine agreed that all the money collected would be added to the World's Greatest Meal fund (WGM). Thank you Loraine.
Then, on 30 October, Stephen organised a lunch for WGM. The event was well attended with 72 club members alongwith family, friends as well as Soroptomists and Rotarians from other clubs. The Deputy Mayor of Croydon, attended as our guest.
Our Speaker was Mukesh Mulhotra.Mukesh who spoke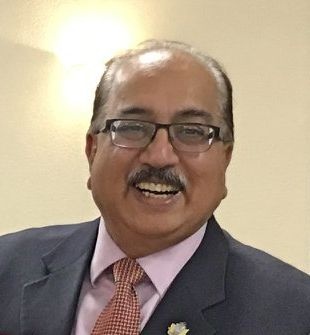 of his time in Rotary and how he and a long time friend, SusanneRea came up with the idea of the WGM asa way for Rotarians to raise awareness and funds to support the End Poliocampaign. He explained how close we are to ending polio and that despite that wecannot take our foot off the pedal. Onlythree countries remain as endemic and although the number of cases are small they are not yet clear. However, Stephen, in his thank you address to Mukesh did say that we, that meant all the attendees,
can be part of the generation that doessee the end
of polio once and for all.
Stephen asked me to tell you some numbers. So here goes:
The money raised from both events, including some later donations totalled £818.00 so another "Thank you" to everyone who contributed. Our friends in America, Bill and Melinda Gates will add more money to that pot making it grow to £2,454.00.
That is a huge sum. But as Mukesh would say, more importantly, that equates to more than 5,000 vaccinations for the children.
What a great club you are...and thanks for letting me write this.
Rotary Teddy.