SHOE BOXES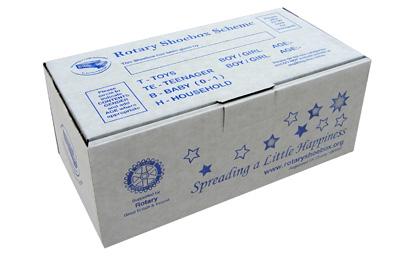 Each Autumn Wetherby Wharfedale Rotary Club take part in the nationwide Rotary Shoe Box Appeal by inviting local schools to assemble shoe boxes filled with toys, toilettries and stationery etc which we export to unfortunate children throughout the world.
15 schools took part in 2017 and between them filled 620 boxes. The Wetherby Scout
Group filled 44, giving a grand total of 664 boxes.

We gained three new schools this year, Askham Richard, Rufforth and
Scarcroft York. Scarcroft heard about our campaign late in the year and
requested to be included.

The main consignment was despatched early in December and reached the
Ukraine for ditribution before Christmas. The local Rotary club in that area are
involved to ensure the boxes go to the places where they are needed.

Scarcroft school, due to their delayed start, had the boxes picked up just
before the Christmas and they will also go to the Ukraine and will
arrive and be distributed for the Orthodox Christmas celebration.