CROYDON NIGHT OF DANCE AND A LONG-TERM PARTNERSHIP
Raises £326 for our President's Charity
Croydon Hearing Resource Centre

On the evening of 15 August 2017 at the Builder's Arms public house in Leslie Park Road, Croydon, the Rotary Club of Croydon was pleased to be part of "Croydon Night of Dance - A Veritable Feast of the Morris".
Eight Dance Groups entertained the people present and the Mayor of Croydon who was in attendance. These were TEN LORDS • the WILD HUNT BEDLAM • OLD PALACE CLOG • NORTHWOOD Morris Men • BLACK SWAN BORDER • the BELLES of LONDON CITY • LONDON PRIDE Morris Men • St. ALBANS Morris Men.
A bucket collection and raffle was organised and in one of the photographs you can see Councillor Patricia Hay-Justice (an ex-Mayor of Croydon) helping with the collection.
£325 was raised which will go to President Peter's charity, the Croydon Hearing Resource Centre. You will also notice that a horse also walked up to the bar!!!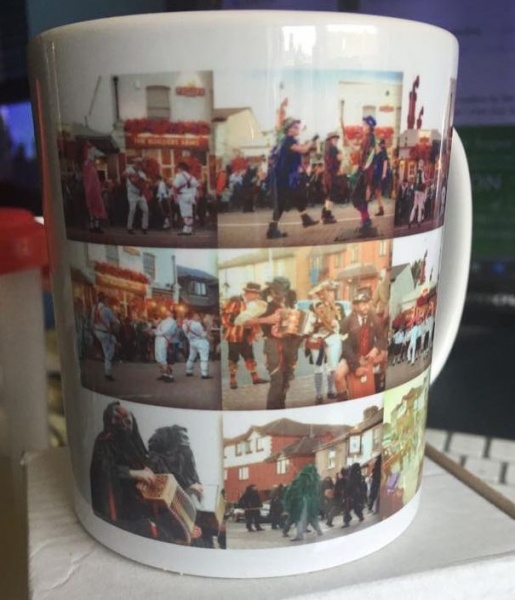 Following on from this successful evening, the organisers have kindly agreed to donate any additional funds raised from the sale
of commemorative mugs at £9 + p&p.
Enquiries to: croydonnightofdance@gmail.com
UPDATE at 22 August 2017
The Croydon Night of Dance organisers have said that in future they wish to partner with us so that any monies raised will go to the local charities that we support.
They have also asked that each new Club President becomes a joint Patron of the Croydon Night of Dance.