A Christmas Message
Tue 12th December 2017 at 12.50 - 14.00
with Rev. Terry Drummond.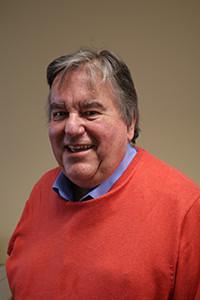 Terry Drummond was born in Scarborough 1950 and grew up there. He trained to be Church Army Evangelist, at the Church Army College in Blackheath, London, between 1970-72 and was admitted and commissioned in December 1972 as the Parish worker at St Matthew's Leicester. He followed that with work as a counsellor with the homeless based at St Botolph's, Aldgate (Diocese of London).
He then worked for some years in Church Army headquarters before being seconded by the Church Army to work for the Church of England as Deputy Team Leader in Spitalfields, East London, in the Department of Trade and Industry Inner Cities Unit. He then had a varied ministry in Southwark Diocese which has included work as an Urban Industrial Missioner; Social Responsivity Adviser; the Bishop of Southwark's Personal Assistant and Lay Chaplain and as the Bishop of Southwark's Adviser on Urban and Public Policy until 2015.
Terry is currently undertaking PhD research into 'Urban Mission and Theology after Mission-Shaped-Church' with the University of Manchester and the Urban Theology Unit, Sheffield.