CAR BOOT SALE
as featured on the BBC's Antiques Road Trip
The Cowbridge Rotary Club Car Boot Sales raise around £3000 each year for Rotary Charities and we would like to thank all who participate.
Advance dates for 2017: 9th Apr, 14th May, 11th June, 9th July, 13th Aug, 10th Sept.
No need to prebook, just turn up from 7:00am and sell. The £6 stall fee will be collected on the day.

Easter Egg Hunt & Bonnet Parade


Despite the cold weather, the Easter Bunny, Mr Nibbles, was in the Old Hall Gardens on Easter Sunday to entertain the youngsters who were proudly showing off their Easter bonnets.

After a hunt for Easter eggs that were hidden throughout the grounds, Mr Nibbles led a parade through the Old Hall and Physic Gardens. See more pictures by clicking here.



Visit to Cardiff airport


The group from club that visited the airport had an tour that highlighted the recent work that has been completed both in the departures area and air-side in the western gates.

Thank you from Santa

Thank you to everyone who contributed to the Rotary Santa collections - either as he toured around town or outside CafਠNero. He enjoyed meeting the children and hearing their thoughts on what they were hoping for at Christmas. He has gone back to prepare for his busy schedule on Christmas Eve but will be back in Cowbridge next year.




Aladdin - as never seen before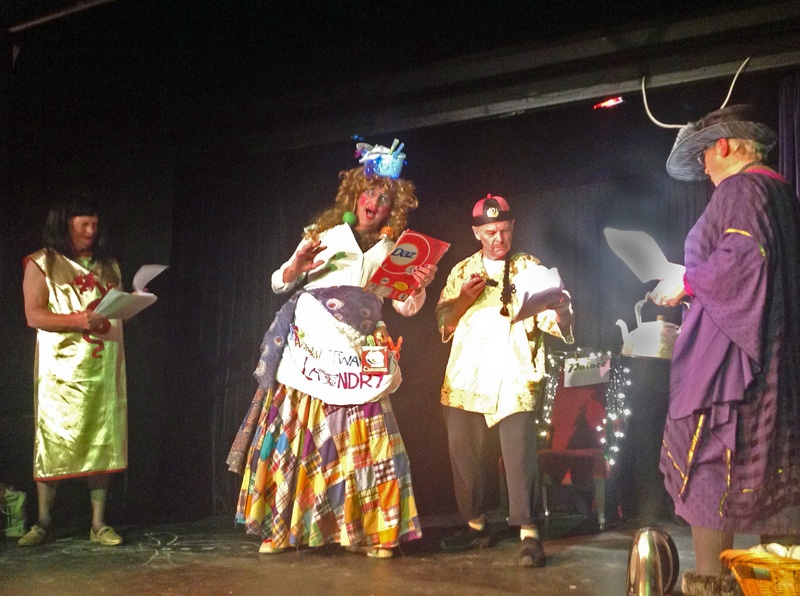 The star studded cast of thespians performed Aladdin to a packed house in the Market Theatre. . Click
here
for a review and more photos
Visit to the Royal Mint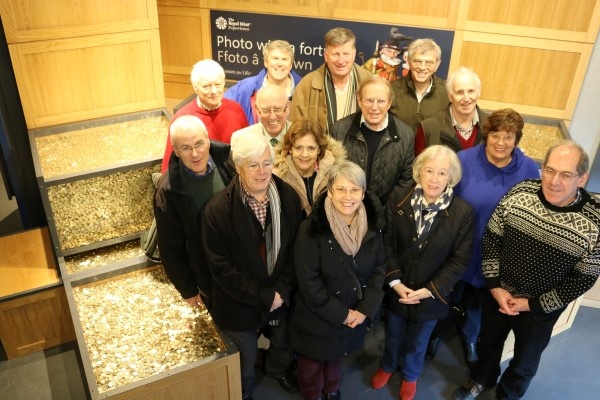 A visit by club to the Royal Mint Experience ended in huge disappointment when there was a realisation that there were no free samples avialable at the end of the tour!

Youth Evening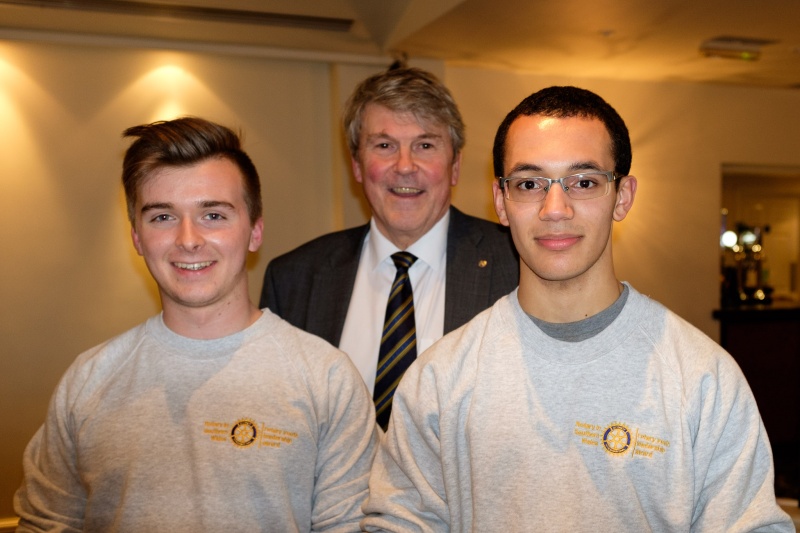 21st November 2016 - The evening was a celebration of the achievements of youth and the help given by Rotary. In attendance were RYLA attendees, Gareth Jones and Tom Hibbs, who were awarded their RYLA certificates and gave an entertaining review of their RYLA experiences.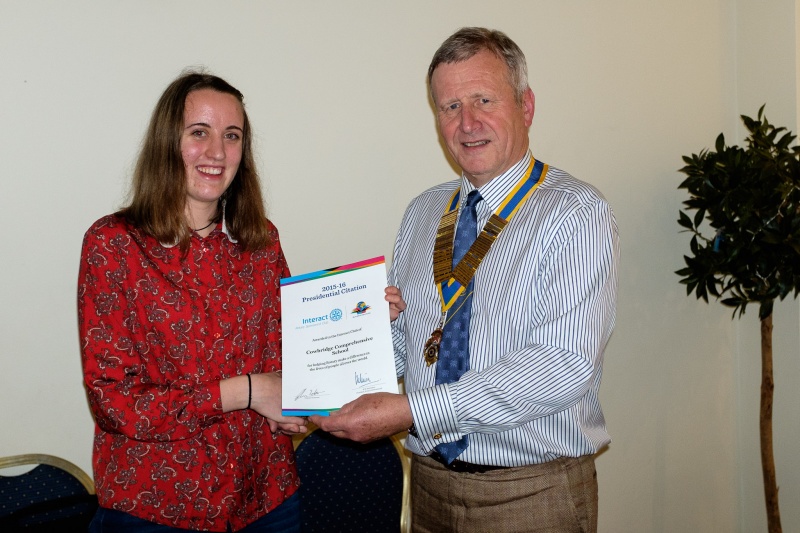 Cowbridge Comprehensive School Interact secretary, Hetty Breed, told club of the work done by Interact over the past year and their plans for the rest of the academic year. She received an Interact Presidential Citation award on behalf of her club.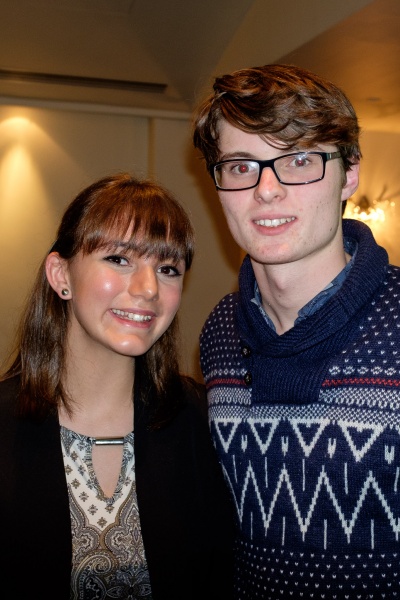 A presentation was also given by Madeline Garland, Head Girl, and Will Durrant, Assistant Head Boy, on the joys of being a teenager living in Cowbridge! A response was given by Mr Ling, Assistant Headteacher, The headteacher, Mrs Thomas also attended













3,000 crocus bulbs planted in 45 minutes!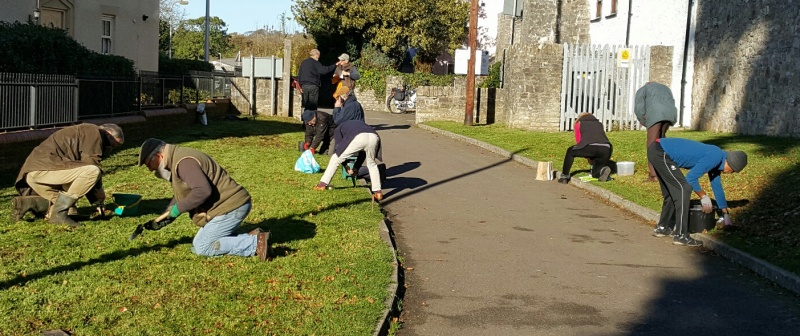 A large team of club members turned out to plant over 3,000 purple crocus bulbs at the entrance to Twt Park in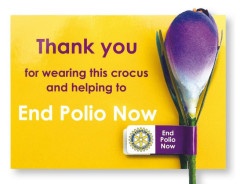 Cowbridge. The purple crocus is a symbol of Rotary's engagement in the elimination of the crippling disease, polio. When children are immunised by two oral drops of vacine in the countries where polio is still endemic, a finger is marked with a purple dye to show they have had their dose. Hence the choice of purple crocuses.



Rotary welcomes new members interested in having fun while 'giving something back' to the community. Fresh ideas and enthusiasm are the life blood of any organisation! It is easy to contact us using the "Click Here" button at the top right of the page.

---
Rotary provides opportunities to connect with people of like ideas, providing unique opportunities to serve the community using one's own professional skills alongside leaders of other businesses and professions. Rotarians help one another, and together help others.
Rotary is fun every club holds social activities that offer diversions from today's demanding professional and personal schedules. Conferences, conventions, assemblies, and other events provide entertainment as well as Rotary information, education, and the opportunity for service.
Rotary helps personal growth and development by continuing one's growth and education in human relations and by developing and extending leadership skills. Serving in Rotary helps one learn how to motivate, influence and lead leaders.
Rotarians are people who believe that whilst it is nice to be important, it is more important to be nice.
Cowbridge - A Market Town in the heart of the Vale of Glamorgan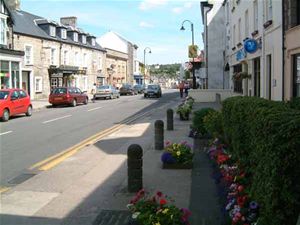 Cowbridge is a township that has developed on the site of a Roman fort built in the 1st century AD. Sir Richard de Clare, Lord of Glamorgan, granted Cowbridge a Charter in 1254 and developed the town. By 1266 Cowbridge had town walls with four gates, although the North Gate was used mainly for cattle. It was an important centre for trade and was the last recipient of a Royal Charter by Queen Victoria in 1886 and was able to appoint its own Councillors and Mayor. This tradition has continued in spite of the local Government reorganisation of 1974.
Cowbridge was renowned for its fairs but also became well known for its traffic jams on the main route from Cardiff to West Wales. A bypass to the north of the town solved that problem and the town continued to develop as a business and commercial centre as well as a popular dormitory town for Cardiff.
Today Cowbridge is known as the Bond Street of Wales and there are many shops that make the atmosphere of the High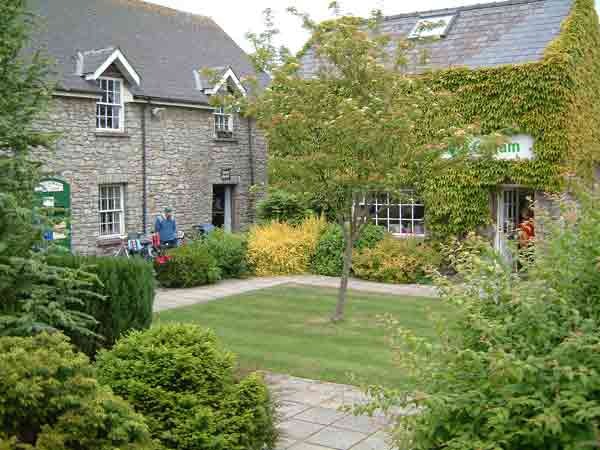 Street an enjoyable place to wander and to spend money! A farmers market twice a month also adds to the variety of goods available.
The Rotary Club of Cowbridge was chartered in February 1961, currently has 36 members and meets in the Bear Hotel, a historic coaching inn. We are always pleased to welcome visiting Rotarians or others interested in the work of Rotary to our meetings.
Rotary was founded over 100 years ago on the principle of "meeting regularly to enjoy and expand one's circle of business and professional acquaintances." That principle remains true today, and in an increasingly complex world, Rotary continues to provide one of the most basic human needs: the need for friends and fellowship.
(Photos by Mike Baker. www.bakerlite.co.uk)
Meeting Information...

We meet on Mondays at 1915 (No meeting on Bank Holidays) Bear Hotel, High Street, Cowbridge, CF71 7AF tel: 01446 774814
Meeting Details
Interested in joining Rotary
In the next 30 days...
Social Media...
Follow @CowbridgeRotary
Rotary Club of Cowbridge
Promote your Page too