Welcome to the Rotary Club of Abingdon
Featured pages: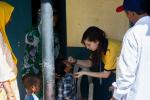 Member of Abingdon's Interact Club (=Junior Rotary) immunising an Indian child against polio on Rotary's 110th birthday. Photo taken from her camera.Read more
A recent splash in the local paperRead more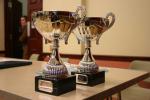 Two splendid cups commissioned for our Club's annual Youth Speaks competition. Won by a state school's and an independent school's teams in 2016, Larkmead School Team is on their way to the District Competition!Read more
Immunising children in India against Polio in 2015. Photo from Sylvie Pope's (from Interact Club of Abingdon West) collectionRead more
Rotary = A Century of Doing Good in the World
!
"Shukran! Spasiba! Merci! Grazie! Kamsahamnida! Gracias! Thank you!
Foreign language skills are useful when Rotarians shake buckets at Terminal 4 Heathrow to raise money for BBC Children in Need: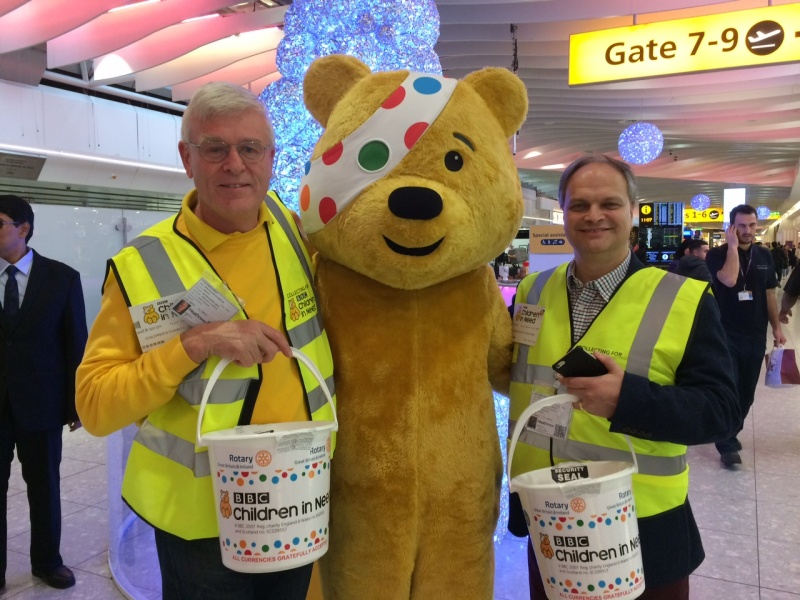 ---
We have been in existence for sixty years, meeting every Friday lunchtime in the heart of historic Abingdon, seeking through our friendly fellowship to put our resources of time and money towards helping others locally, nationally and internationally.
Man or woman, if you'd like to give something back to society and have a good time in the process,
why not come and join us?
Visit us:
Every Friday, 12.45pm, The King's Head and Bell, Abingdon.
Click below to tell us you're coming:
Meeting Details
Interested in joining Rotary
In the next 30 days...
Social Media...
Follow @AbingdonRotary
Tweet
Abingdon Rotary Club
Promote your Page too
Meeting Information...
We meet on Fridays at 1245 (Not fifth Friday) The King's Head and Bell, 10, East St Helen Street, Abingdon, OX14 5EA tel: 01235 525 362