Future meetings and events around the district
Oxford Isis - Mon 26th August 2019 at 11.00 - 17.00 2019 Cowley Classic Car Show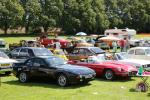 Over 250 vehicles on display plus a host of attractions to make this a fun family day out. This year we celebrate the 60th anniversary of the Mini.
Woodstock & Kidlington - Sun 20th October 2019 at 10.30 - 12.30 Rotary Blenheim 2019 10K & 5K Races .
Thank you for your support follow link for race results and photographs of the 2018 event.
Oxford ISIS Rotary club are running the 2019 event and all registration links will follow shortly.
Oxford Isis - Sat 2nd November 2019 at 18.00 - 22.00 Fireworks in South Parks

Club volunteers assist Round Table in setting up and running the annual firework event in South Parks