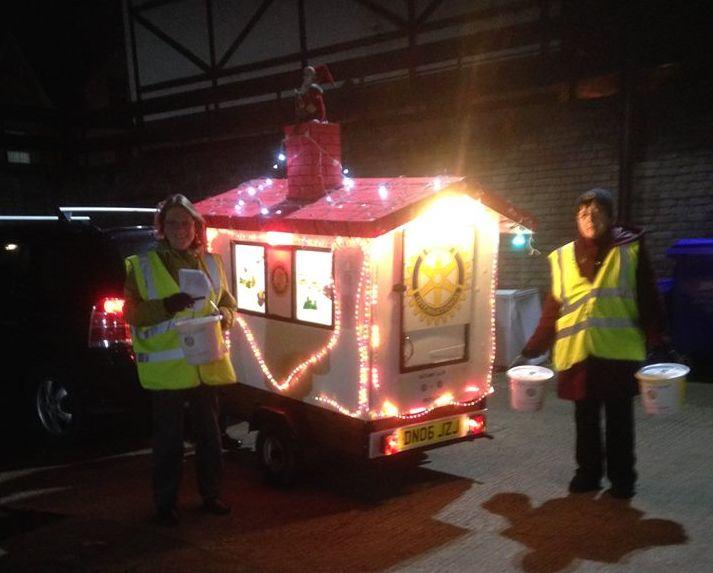 The Rotary Club of Croydon will be making their annual Christmas collection for local charities from 18:00 to 20:00 on 11, 13, 14,18 and 19 December.
Look out for Santa's house going around the street with Rotarians from the Rotary Club of Croydon Christmas collection for local charities from 6pm to 8pm. on the following dates and streets:
MONDAY 11th DECEMBER - Pollards Hill Area:
Beech Avenue, Beatrice Avenue, Ena Road, Pollards Hill North, Pollards Hill South.
WEDNESDAY 13th DECEMBER - Whitgift Estate:
Radcliffe Road, Hartland Avenue, Sandilands, Mapledale Avenue, Upfield, Fitzjames Avenue.

THURSDAY 14th DECEMBER - The Americas off Green Lane:
Carolina Avenue, Georgia Road, Maryland Road, Florida Road, Virginia Road, Springfield Road, Ingram Road.

MONDAY 18TH DECEMBER - Norbury off London Road:
Tylecroft Road, Darcy Road, Bennett Gardens, Ishan Road, Abingdon Road, Colebrook Road, Bishop Park Road, Oakhill Road, Hatch Road, Semley Road, Norton Road.

TUESDAY 19th DECEMBER - Thornton Heath off London Road:
Strathyre Avenue, Kilmartin Avenue, Melrose Avenue, Ederline Avenue, Dalmeny Avenue.

Please welcome the Rotarians collecting and give generously.
Contact Brian Street about this page: