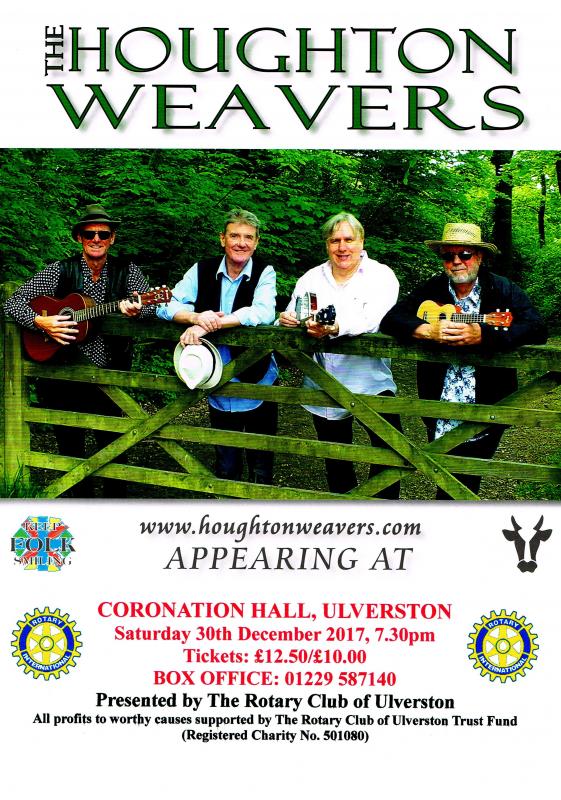 The houghton Weavers end their 2017 season in Ulverston
Once again Ulverston Rotary are proud to present the Houghton Weavers in their final concert of the year. This traditional end of year concert is full of music, singalong and comedy.
Don't miss this fantastic concert at the Coronation Hall on Saturday 30th December.
Doors open 7:00pm Perfomance starts 7:30pm
Tickets £12.50 and £10 from any member of Ulverston Rotary or from the Coronation Hall box office online here
Contact David Hollis about this page: