23rd Oct : Film Night
Wed 23rd October 2019 at 19.00 - 21.30
A showing of the film "Breathe"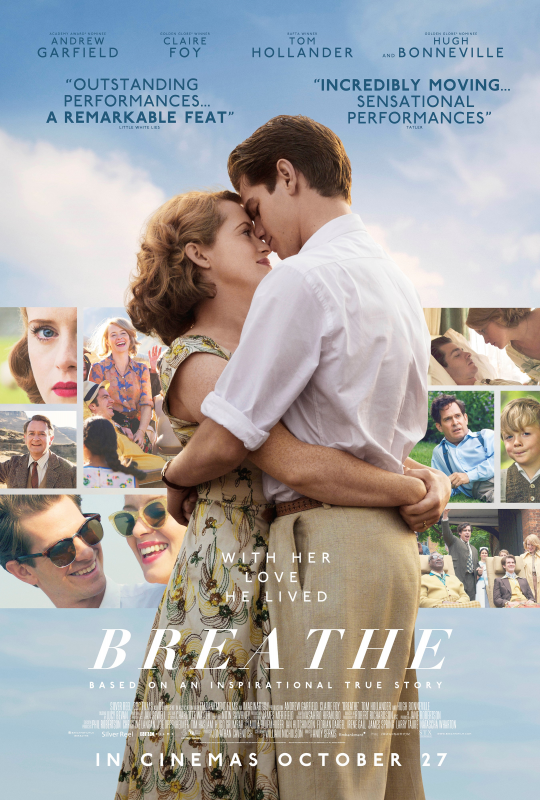 Instead of our usual club meeting, we will be showing the film "Breathe" to tie in with World Polio Day on Thursday 24th October.
"Breathe" tells the story of Polio Survivor Robin Cavendish who contracted Polio in 1958. The disease paralysed him from the neck down and he was given only months to live. With the help and encouragement of his wife, Diana, Robin fought the disease and was able to leave hospital to spend the rest of his life campaining for people with disabilities and popularising a new wheelchair with a built-in respirator.
Entry will be by donation, all of which will go to the Rotary's "End Polio Now" fund.
Partners and Friends Welcome