George Romney School Art Competition
Youth Chair Rotarian Jan Kirkham goes back to school ....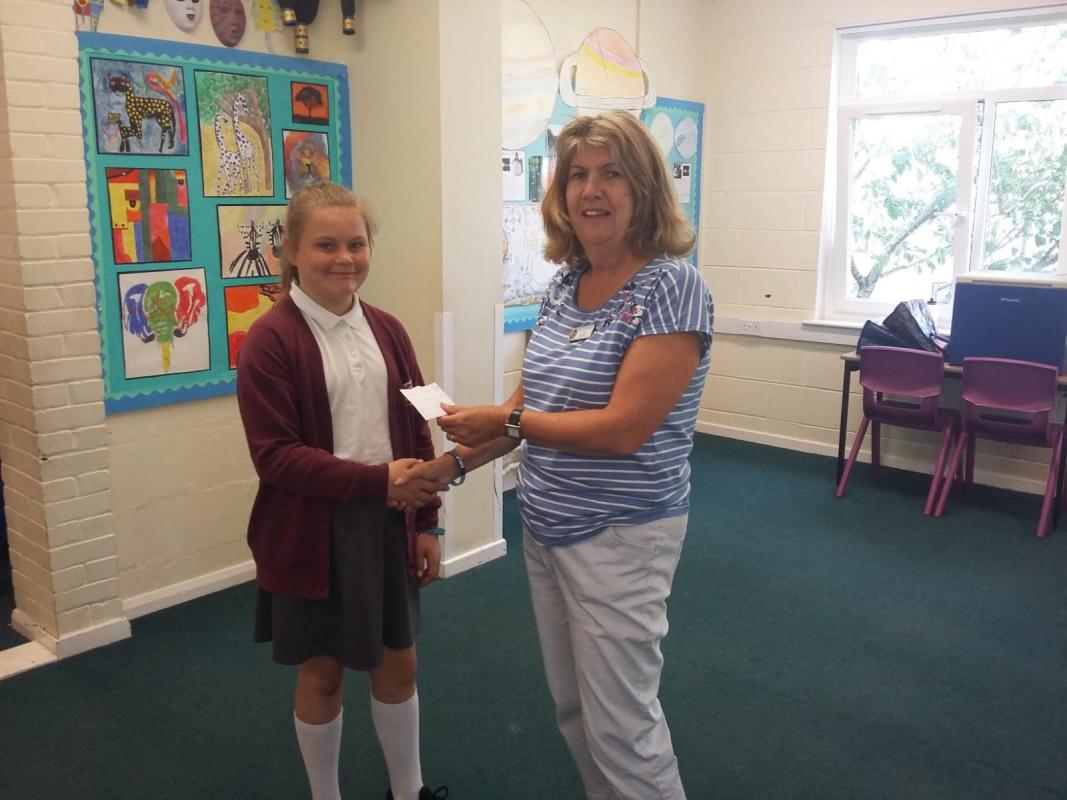 Show related pages
Our Rotary Club donation of £100 towards George Romney Primary School's Art Day was greatly appreciated. The children had a lovely day and produced some beautiful work. The school had invited an artist into each class to inspire the children.

It was great to go along and see the wide range of Art work the children were doing from clay work, printing, to painting and drawing as I was given a tour around the school. I presented our cheque to Evie, a Year 6 pupil.

Rotarian Jan Kirkham

Chairman Youth Services Committee 2019-2020