Witney Day Centre
Thu 21st February 2019
Witney Day Centre receives the gift of a projector from Rotary Club of Witney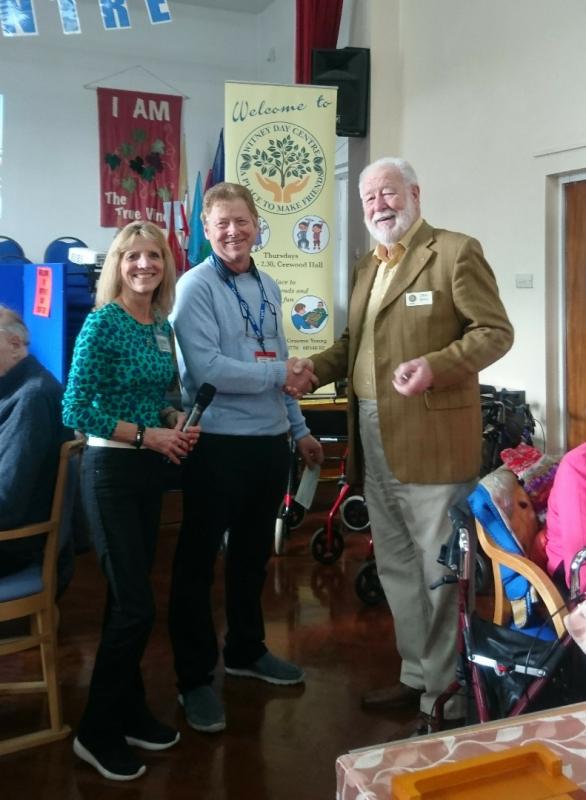 Chris Moxen attended the Witney Day Centre on 21 Feb where he was given a warm welcome, had a look round and a chat with some of the users, especially Evelyn from Yorkshire. She had featured last year on achieving her 100th Birthday with a party at the centre (she had been a good friend at previous Centres where Chris had been involved).
Chris then presented the cheque, hoping that there would be future cooperation between the Club and Centre, etc.
On the picture you can see the projector behind Linda, and they have it running on a loop with pictures of their various activities, projecting on to the wall . They also use it for points they need to make, as it gets the attention of the users having a visual message, as opposed to verbal. It is also available for talks, etc.
The centre is run by Graeme and Linda Young.