Darwen Jubilee Tower Restoration Project
Raising £100,000.00 to fund the restoration of Darwen's iconic tower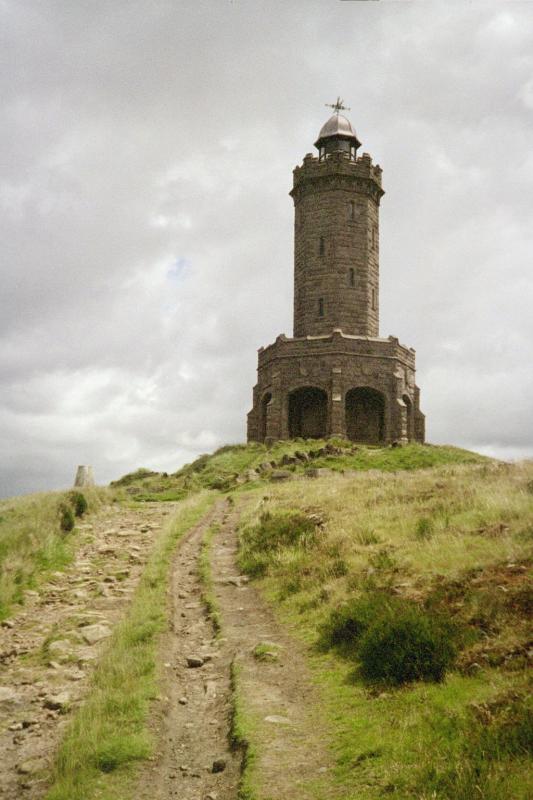 Darwen Tower Repair Fund
The Darwen Tower was erected 120 years ago to celebrate Queen Victoria's reign of, as then, 60 years hence the name Jubilee Tower and to celebrate the victory of local people to the right of access to the moors.
It was erected by public subscription was opened on the 24th of September 1898. It was designed by R W Smith-Saville. It is 25.9 metres tall (85feet). Views from the top take in North Yorkshire, Morecambe Bay and the Lake District, Blackpool Tower, Isle of Man, North Wales and Derbyshire.
The Tower is very exposed and has suffered over the years from weathering and vandalism. The top of the tower was blown off in 1947, 1971 and again in 2010. It has always been replaced and the last time it was with a coated stainless steel replica kindly donated by WEC Limited a local company and was delivered by helicopter.
The weathering has now reached a point where the fabric needs some extensive attention and the Darwen Rotary Club have set themselves the task of raising £100,000 to enable the work to be carried out. To date £65,026 has been donated.
It is anticipated that the cost of renovation will be higher than this and a joint application is being made by the Rotary Club and Blackburn with Darwen Borough Council to the Heritage lottery fund to help with the repairs.
Donations can be made at the collection boxes attached to the Lego Tower in Darwen Market or by cheque payable to Rotary Club of Darwen and remitted to Gorse Barn, Rock Lane, Tockholes, Darwen, BB3 0LX