Darwen Tower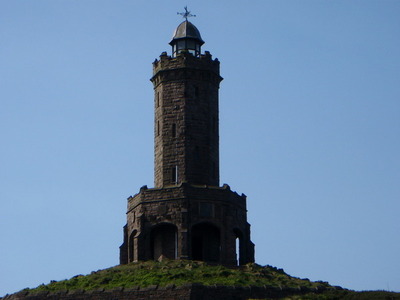 The most easily recognised symbol of Darwen. It stands on the moors overlooking the town and was built in 1897/8 to celebrate the Diamond Jubilee of Queen Victoria's reign.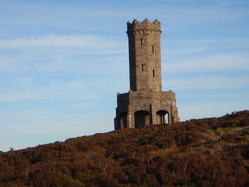 On 11th November 2010 the dome and top section of the tower were blown off during a night of very strong winds that caused much damage across the area. Local businesses volunteered their services in repairing the tower and it was hoped to finish the work by the end of March but we waited until May 2011 for English Heritage's blessing.
The replacement has been manufactured from stainless steel by apprentices at WEC engineering, a Darwen firm.
The new dome was lifted into place on Friday 13th January 2012 by helicopter. There is a spectacular video of this operation on UTube.
July/Aug 2016.pdf
Sept16 bulletin.pdf
October 2016 bulletin.pdf
Nov 2016 Bulletin.pdf
May 2017 Bulletins.pdf
June17 Bulletin.pdf
Meeting Details
Interested in joining Rotary?
In the next 30 days...
Meeting Information...
We meet on Mondays at 18:00 for 18:30 (No meetings on Bank Holidays. From July 2017 the club will hold meetings twice a month. Please check future events section for details of dates etc. ) Darwen Masonic Hall, Hawkshaw Avenue,
Darwen, Lancashire BB3 1QZ tel: 01254 702594