Purple4Polio
Thu 18th October 2018 at 18.00 - 20.30
Purple4Polio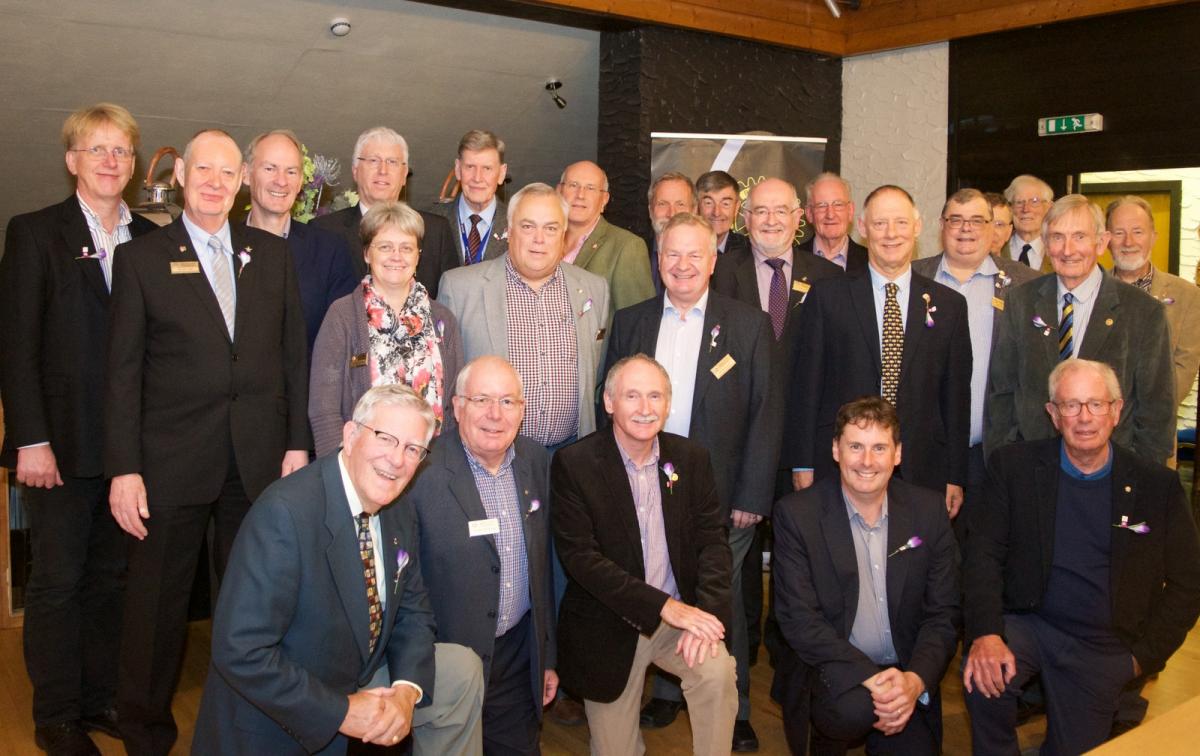 Purple4Polio
ROTARY CLUBS IN GLOBAL FIGHT AGAINST POLIO: Purple4Polio
The Bridge of Allan and Dunblane Rotary Club is joining thousands of other Rotarians around the world in supporting World Polio Day 2018 on 24 October. Clubs throughout Great Britain and Ireland are holding events to raise awareness of the Rotary campaign to End Polio Now and forever.
The purple crocus has become the symbol of Rotary's fight to end polio as the colour purple represents the colour of the dye placed on children's fingers to show they have been immunised against the disease. With millions of children vaccinated every year, in many instances in the space of just a few days, this makes it easier to see who has been protected and who has not.
Across the country almost 2.5 million purple crocuses will be planted around World Polio Day, adding to the millions planted in recent years which will bloom into a carpet of purple next spring. Last year, children from four Bridge of Allan and Dunblane primary schools planted some 5,000 crocus bulbs to draw attention to the continuing need for action and vigilance in the fight against polio.
Since Rotary and its partners launched the Global Polio Eradication Initiative (GPEI) over 30 years ago, the incidence of polio has plummeted by more than 99.99%, from about 350,000 cases a year in 125 countries to just 22 cases in 2017, with just three remaining polio-endemic countries: Afghanistan, Pakistan and Nigeria. To make sure that this progress continues, about 175 million children under five have to be inoculated every year until there are no cases of this awful disease.
Extensive global environmental sampling around the world has made highlighting and mobilising against threats to eradication easier, more targeted and more effective. Rotary has contributed more than US$1.8 billion to ending polio since 1985. While tremendous progress has been made, and continues to be made, the final steps on any journey are often the some of the hardest, and 2018 has been far from easy, with 14 cases in the first eight months of the year. But, the end is very much in sight, and Rotary has committed to raising US$150 million between 2017-20 in support of global eradication efforts. The Bill & Melinda Gates Foundation will match Rotary's commitment 2:1 so every £1 becomes raised £3. Without full funding and political commitment, this paralysing disease could return to previously polio-free countries, putting children everywhere at risk, including in the UK.
The Rotary Club of Bridge of Allan and Dunblane will be present at the Dunblane Christmas Extravaganza on Thursday 29 November when they will be offering crocus badges for sale. Proceeds will go to the End Polio Now campaign. Donations can also be made direct to www.endpolio.org/donate.