Tony Stanger - A Career in Rugby - Thursday 5 April @ 18.00
Thu 5th April 2018 at 18.00 - 20.30
Tony Stanger - A Career in Rugby - Thursday 5 April @ 18.00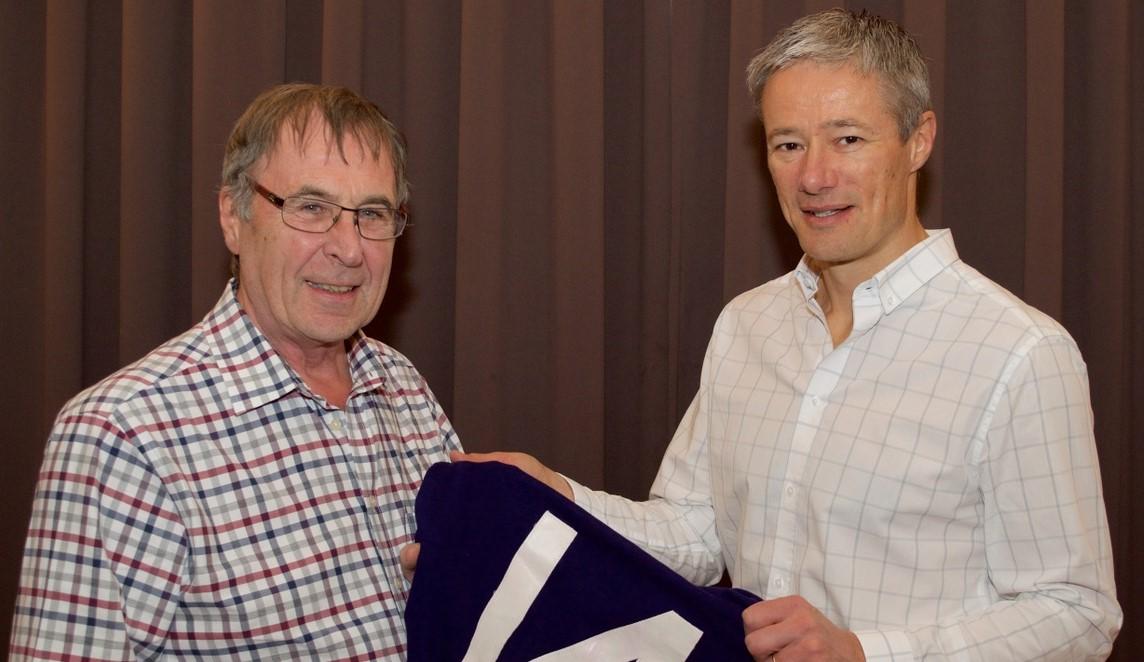 A CAREER IN RUGBY – TONY STANGER
Following the welcome resurgence of the fortunes of the Scottish rugby team this year, the Club was delighted to hear from the well-known Scottish player Tony Stanger about his career in rugby; how it has shaped his life, and what he now does for a living.
Tony represented Scotland 52 times at Rugby Union and is their joint record try scorer of all time. He was part of the victorious British Lions Tour to South Africa in 1997 and scored arguably the most famous try in Scottish rugby history to win the Grand Slam in 1990.
Tony was born and brought up in Hawick, a town well-known for its support of rugby. In this environment, and from a relatively early age, Tony was an enthusiastic rugby player, progressing through the Club teams. His question to the Club members was: "What was it that gave me, as a quiet, shy teenager, the drive to reach the top team?" Part of this was the encouragement at primary school level to develop games skills, added to which was his continuing desire to emulate his older brother. Together with the support given within the club environment, this led to a degree of commitment that often included playing two matches on a Saturday. As someone, tall, but not particularly strongly built, he realised that his greatest attribute was his speed and agility. So he worked on developing this agility, leading to his promotion to the Hawick top team, and to playing for the Hawick Sevens when they won the cup.
His skill and ability having been recognised, in 1989 Tony then progressed to the Scottish team, his first match being against Fiji when he scored two tries. Following other successes on the international field, in 1990 he was selected for the Scottish team to play England at Murrayfield, with the Grand Slam at issue. That was the match of Tony's dreams, when as a 21 year-old, he scored "that try" to clinch the match.
Entering university as a mature student, in his twenties, Tony obtained a first class degree in sports science from Edinburgh University. This led to him developing a career in coaching and the establishment, with his wife, Bid, of their company, StangerPro, which aims to develop coaching skills, and to support organisations in promoting positive attitudes and skills in individuals and groups.
As someone who has always thought about the development of his own skills, Tony is intrigued by what it is that leads to success in individuals and organisations. To what extent is it guts, determination, and/or psychological factors which are the determinants? He highlighted the extraordinary success of the New Zealand rugby team with its record of 77.2 per cent success in its matches. How is this achieved? What do we need to do to emulate such success? What is missing in what we do? It was seeking answers to these and associated questions that led Tony into his new career in coaching and helping organisations to develop the motivation and skills of their workforce.
Thanking Tony for his humourous and entertaining talk, Allan Macpherson, Speaker's Host, recognised the challenges that Tony had faced, and overcome, to achieve the successes of his career.