The Bield
Sat 30th September 2017 at 19.00 - 20.00
Supporting our young people one day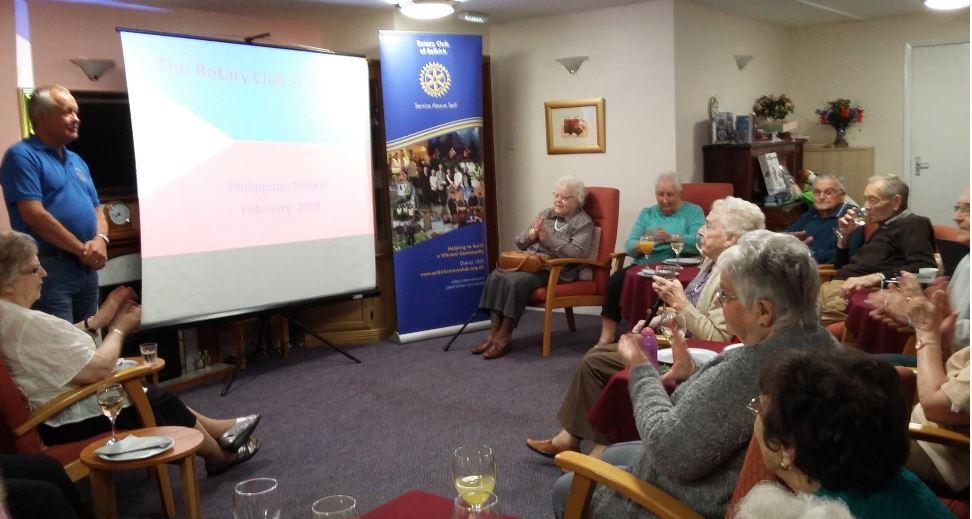 Supporting our young people one day - our older generation the next.
It was a tremendous pleasure to visit the ladies and gents at The Bield, Selkirk last night when we told them all about our trip to the Philippines next year to improve the lives of children in the Naga City area.
The residents held a raffle, the proceeds of which amounted to £180, which they have very kindly donated to our project fund. An amazing effort by our positive and enthusiastic seniors.

The guests were treated to complimentary drinks and a variety of delicious eats provided by our club members, Eileen Easton, Irene Strafford, Linda Laurie, Maria Ahmed, and Edith Scott.
'We're for Communities'