Rotary Forres News April / May 2017
Find out about how you can help with our Art Therapy project; our Young Musician competition; thanks for the East Africa Famine collection and youth project updates.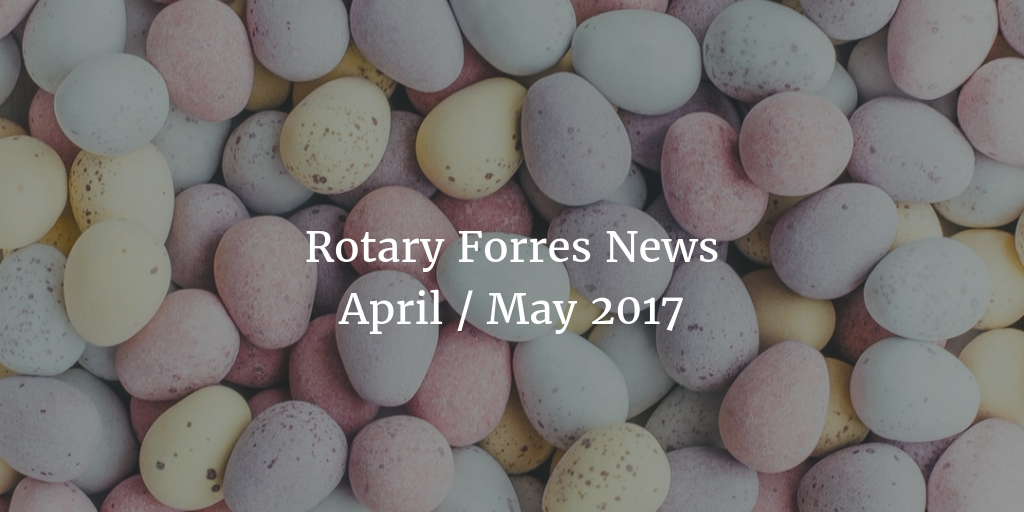 Calling All Artists!
Local artists of all ages, both amateur and professional, are being encouraged to 'get creative' in aid of an Art Therapy project.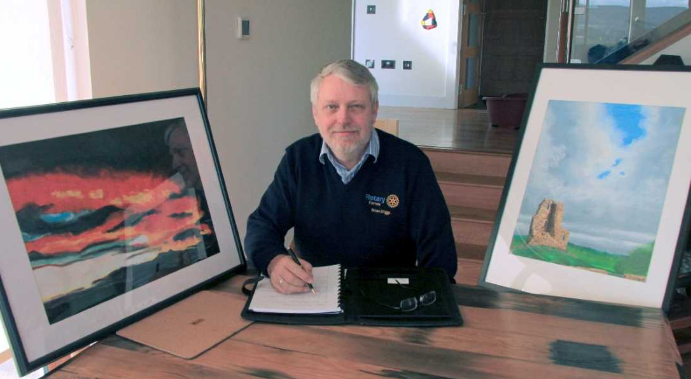 The call has come from the Rotary Club of Forres, who are planning to raise funding for children and young people who would benefit from Art Therapy in support of their emotional wellbeing.
Club President is David Sim, who told insideMoray: "Green Tree Arts Studio in Ferness and Moray Council's Forres-based Engagement Team will support the delivery of the art therapy project with local young people.
"Our plan is to put together a collection of artwork from professional and amateur artists, of all ages, and across a wide a range of styles and mediums, to create an eclectic exhibition which celebrates the diversity and emotional power of art."
The initiative is being supported by the Moray Art Centre in Findhorn, who are providing the venue for the event.
Forres Rotary Young Musician Competition
Thirteen youngsters took part in the Rotary Young Musician competition run by Rotary in conjunction with the Music department at Forres Academy.
Seven instrumentalists and six singers entertained the audience with a variety of musical styles ranging from songs from musicals and Adele to ragtime and Mozart. For many this was their first experience of entertaining an audience so they were very appreciative of the feedback given by adjudicator Angus Hull.
First place went to 12-year-old pianist Ella Robertson. Singers Molly Smith and Gemma McConnachie were the other prize winners.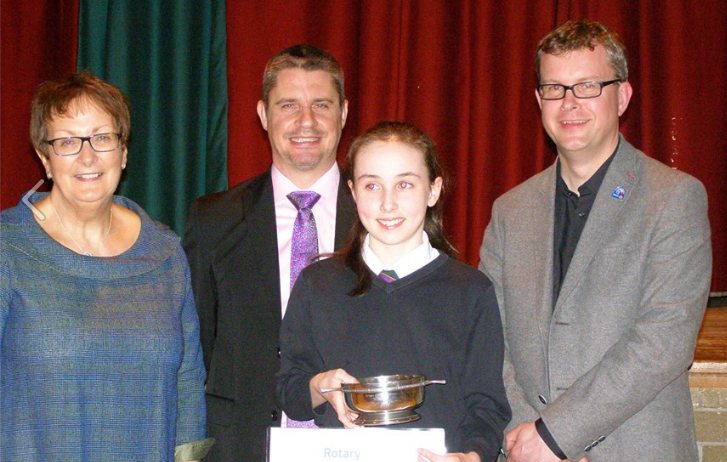 Collection for East Africa
Thanks to everyone who supported our collection for East Africa Famine Relief (DEC), either by volunteering or donating. It's very much appreciated. The collection, along with a collection at the Golf Club and a generous personal donation meant that we raised nearly £2,000. Amazing!
Vimy Foundation
Tegan Gregory, a sixth year pupil at Forres Academy, has been chosen to be one of two British young people to get a Vimy Pilgrimage Award.
The award was promoted to British young people through Rotary in Great Britain and Ireland and was designed to recognise the actions of young people who demonstrated outstanding service, positive contributions, and leadership in their communities.
Tegan will learn more about the Canadian contribution to World War One and attend the commemorations for the 100th Anniversary of the Battle of Vimy Ridge on April 9, 2017 at the Canadian National Vimy Memorial in France along with over 25,000 other Canadians.
RotaKids Update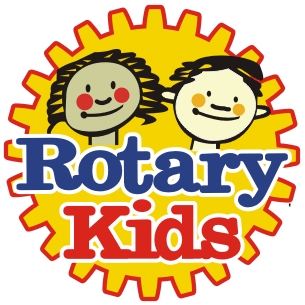 RotaKids at Anderson's Primary organised events for Comic Relief at their school. Among their activities was selling red noses, a cake sale and a bring and buy sale where they sold toys and books they no longer wanted.
RotaKids at Dallas Primary have been learning to knit and, with the support of Rotarians and Friends of Forres Rotary who have been busy knitting squares, they are well on their way to completing their blanket to send to Syrian refugees.
Young Writer and Photographer
Forres Rotary ran a Young Writer and Young Photographer competition on the theme of Reflection.
Young Writer - the prize winners in the Junior age group are:-
1. Olivia Gray - Anderson's PS
2. Emily Thomas – Applegrove PS
3. Holly Cumming - Anderson's PS
Highly commended
Emily Kinlin - Anderson's PS
Ebony Bedford – Applegrove PS
Neve Morrison- Applegrove PS
In the Intermediate age group:-
1.
Peter O'Rouke – Logie PS
Young Photographer – the prize winner in the Junior age group:-
1.
Rachel Byrne – Logie PS
In the Intermediate age group:
1.
Daniel Barry – Anderson's PS
The winning entries now go forward to the District competition.
Rotary Young Leadership Award
Leanne Rouse and Kern Mackenzie have been chosen for the Rotary Young Leadership Award this year. This very popular week long leadership course takes place at Abernethy Outdoor Centre in July.
Elgin Rotary Leadership Initiative
All eight third year pupils who applied for the Elgin Rotary Leadership Initiative received a place on the course. This course is run in cooperation with the 39 Engineers at Kinloss.