Launch of Club History
Thu 15th June 2017 at 18.00 - 20.30
Graham Centre with Nick and Eddie and copies of the history.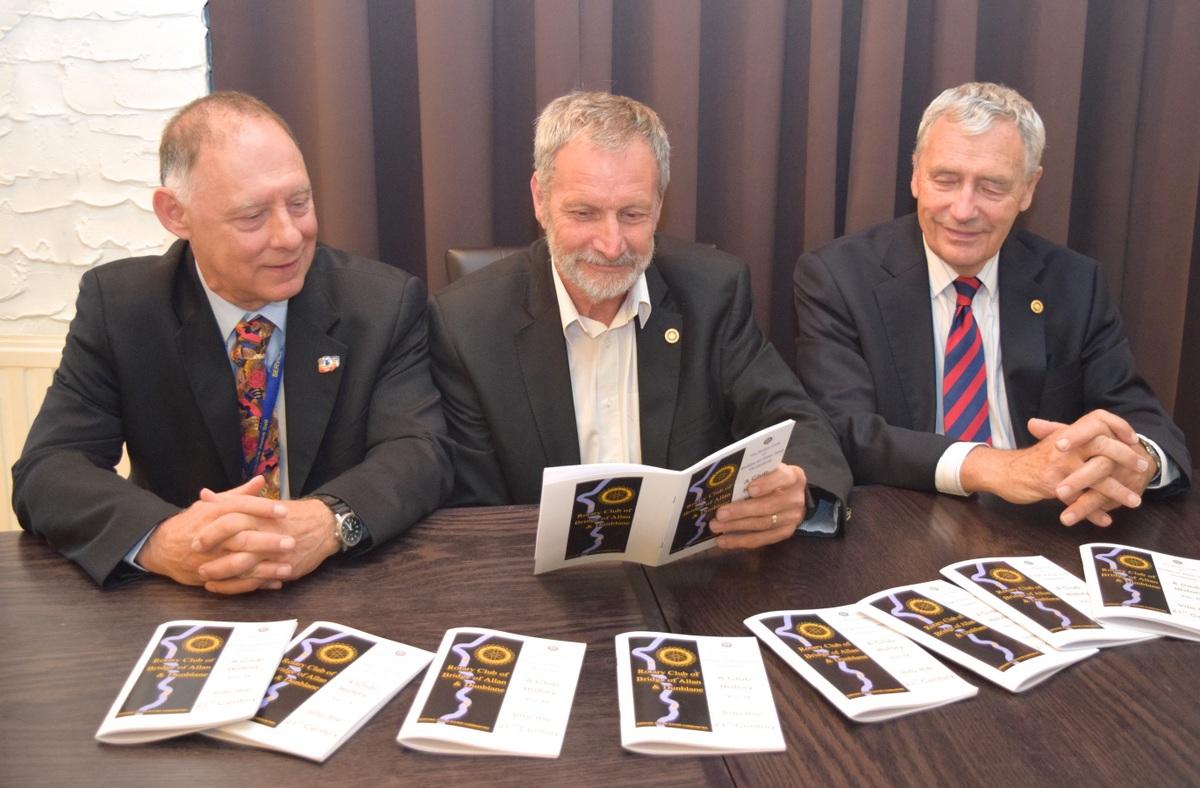 LAUNCH OF THE CLUB HISTORY – VOLUME 4
At its Business Meeting on Thursday, the Bridge of Allan and Dunblane Rotary Club celebrated the publication of the fourth volume of the Club's history. A small steering group comprising President Nick Rawlings, former President and Honorary Member Edward Campbell oversaw the production of the history, with responsibility for the text falling to former Secretary Graham Russell assisted in its presentation by Liz Balding.
The history records the variety of the Club's activities in the period 1999 to 2014. Speaking at the launch, President Nick Rawlings said that the nature of the Club was to look to the future; but it was also important to recognise and record what had been achieved in the, relatively, recent period. He said 'The pages reveal how our numerous events continue to support communities whether they be local, national or international. Of course none of this could have been accomplished without the time, expertise, generosity and resourcefulness of our members.' He paid particular tribute to Graham Russell on whose shoulders the real weight of producing the History rested.
Changes recorded in the History include the movement of the Club's venue to the Westlands Hotel, and the introduction of lady members into the Club. The addition of the Interact and Rotakid clubs in the Queen Victoria School has added an important – and more youthful – dimension to the Club. In terms of recognition of the Club's achievements, the highlight was undoubtedly the award of a Presidential Citation in 2010/11
But central to the History is a record of the various fund-raising efforts that have supported local charities such as Strathcarron Hospice and CHAS, and, more widely, have included obtaining a grant from Rotary Foundation to enable a professional midwife from Malawi to study for a MSc at the University of Stirling. Alongside the various fundraising events have been other initiatives aimed at the community including a Winter Concert for the older members of the community. Together with these have been various activities in which members have paid visits, engaging in the friendship and fun which are key elements of Rotary.