Paul Harris Fellowship Award
Rtn Michael O'Sullivan has been awarded a Paul Harris Fellowship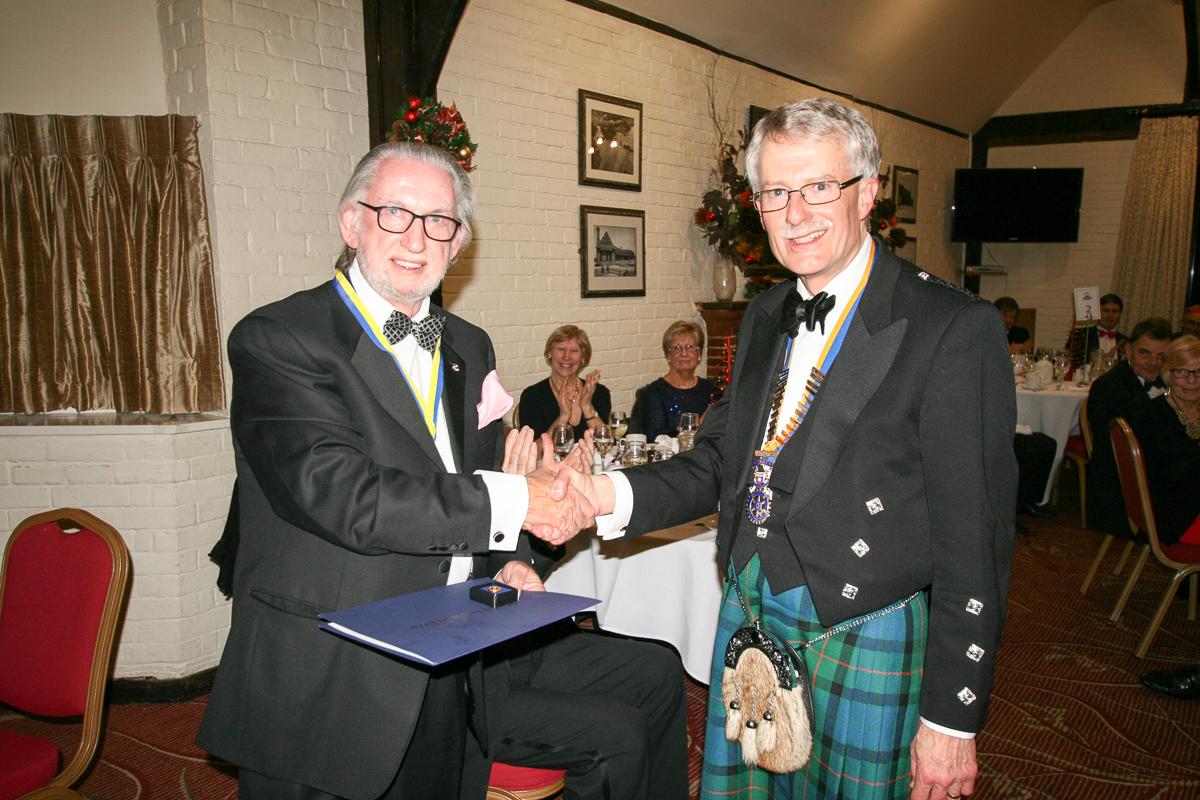 The most recent recipient of the Club's award of a Paul Harris Fellowship is our member Michael O'Sullivan. This is Rotary's highest award for Service.
The award is given by Rotary to individuals, both Rotarian and non-Rotarian, who exemplify the Rotary Motto of Service Above Self and no one is more deserving of the award than Michael.
After being a scout as a student, Michael is now Scouts Ambassador for Godalming and District. Whilst holding down a very demanding business career in the film and TV industry, Michael found time to become the first President of Farncombe Youth Football Club and held this post for many years during which the number of teams expanded from just 2 to over 20 when he retired. He oversaw the acquisition of a new location for the club and the development of a new clubhouse with all that such a development entails.
Michael has also been Chairman of Guildford Rugby Club during the challenging time when the club was formed by the merger of two earlier clubs, and he has been instrumental in the raising of much needed funds, expanding the club and raising its standards.
In retirement, Michael has been a very active member of Sport Godalming promoting all aspects of sport in this area, and he is currently Vice-Chairman. He was very much involved in the Jubilee Celebrations in 2012 and was the architect of the Godalming Run, which has become a popular and well established annual event.
Michael commitment to the local community and his dedication to making a difference in other people's lives is widely appreciated and he is a worthy recipient of the PHF award.
Woolsack Members may view the full citation in the Members' section.