Future meetings and events
Sat 23rd March 2019 at 13.00 - 18.00 Musical Allsorts

A free musical concert for the elderly in Godalming United Church
Mon 25th March 2019 at 19.30 - 22.00 Business Meeting and AGM
Mon 1st April 2019 at 19.30 - 22.00 Club Meeting - Discussion on Club Development
Wed 3rd April 2019 at 10.30 - 15.15 Annual Bridge Lunch Wed 3rd April 2019

in aid of AIr Ambulance, Phyllis Tuckwell Hospice and other Rotary Charities
Mon 8th April 2019 at 19.30 - 22.00 Club Meeting - Discussion on Club Development
Sat 13th April 2019 at 09.00 - 13.00 Stroke Awareness
Woolsack Rotary and friends runs a stall in Godalming Town Centre to raise awareness of the risk of stroke and how to reduce the risk.
Mon 15th April 2019 at 19.30 - 22.00 Speaker Meeting - Dr Helen Fry
Partners and guests welcome.
Mon 29th April 2019 at 19.30 - 22.00 Club Meeting: Duck Race briefing
Thu 2nd May 2019 at 08.15 - 17.00 Woolsack Charity Golf Day 2nd May 2019
A great day out at West Surrey Golf Club to raise money for Air Ambulance, Phyllis Tuckwell Hospice and other Rotary charities. Click on "Details" to download entry form.
Sat 11th May 2019 at 10.00 - Fri 17th May 2019 - 17.00 Godalming Duck Race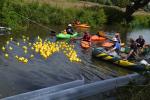 A fun day out for all the family. Come and cheer on your (plastic) ducks as they race on the River Wey. Great prizes to be won!
Mon 13th May 2019 at 19.30 - 22.00 Speaker Meeting: Captain Lorimer Burn: Ditching of Airbus 320 in Hudson River 15 Jan 2009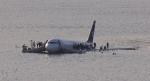 Mon 20th May 2019 at 19.30 - 22.00 Speaker Meeting: Tanya Boardman - Cricket Without Boundaries

Tanya will speak about her involvement with Cricket Without Boundaries, a UK charity that uses cricket as a vehicle for delivering health and social messages in sub-Saharan Africa
Mon 3rd June 2019 at 19.30 - 22.00 New Committees
Mon 10th June 2019 at 19.30 - 22.00 Club Meeting
Mon 17th June 2019 at 19.30 - 22.00 Club Meeting
Mon 24th June 2019 at 19.30 - 22.00 Speaker meeting: Royal Navy
Mon 1st July 2019 at 19.30 - 22.00 Club Assembly