Membership
Maintaining a vibrant group of men and women of different ages and backgrounds is vital to the success of the club and we welcome new members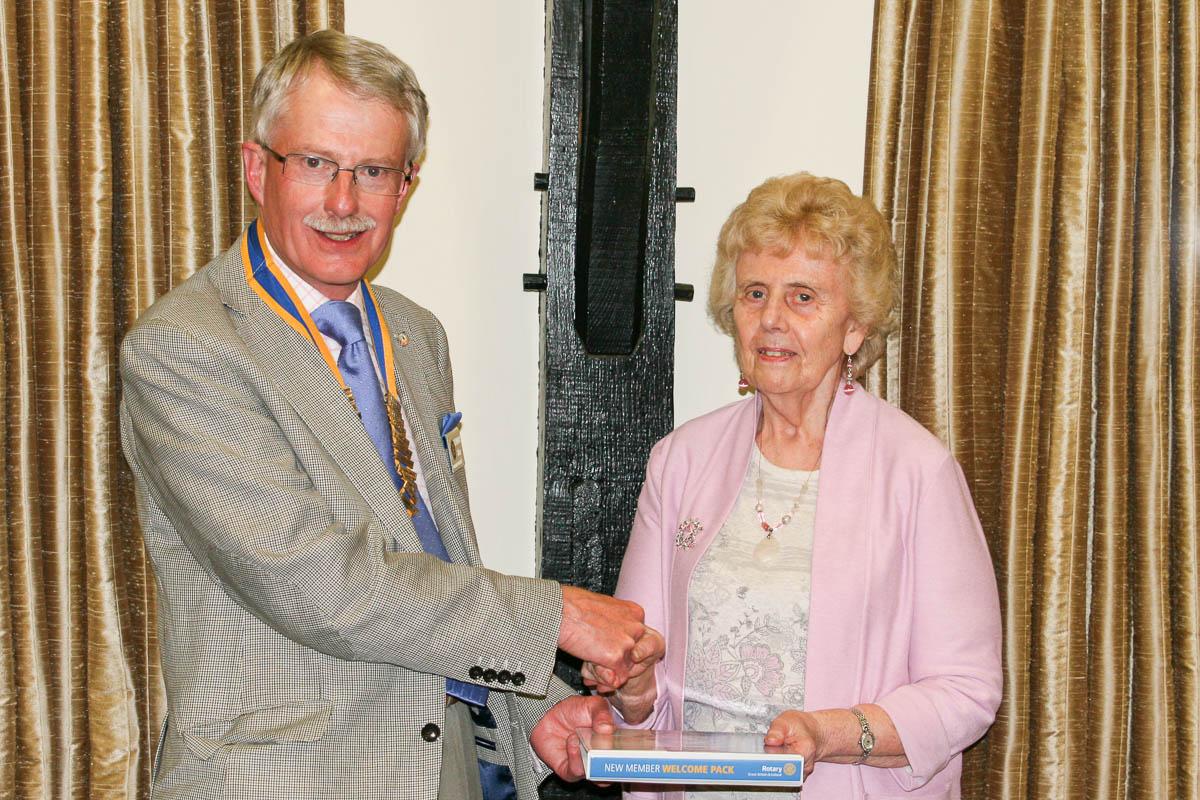 The Club recently welcomed Penny Shawyer into Rotary. The photo shows Penny receiving the introductory booklet from President Seymour Baker.
Penny brings a wealth of experience as a teacher and as a very active member of a number of local voluntary organisations where she has taken positions of responsibility.
We hope Penny will enjoy her time helping to make a difference as a Rotarian.