Santa's Fun Run
Sun 4th December 2016 at 09.30 - 12.30
The main charity to benefit from the 2016 run was 'Christmas For Kids'. After the 'Run' the Jam Theatre Company performed in the High Street.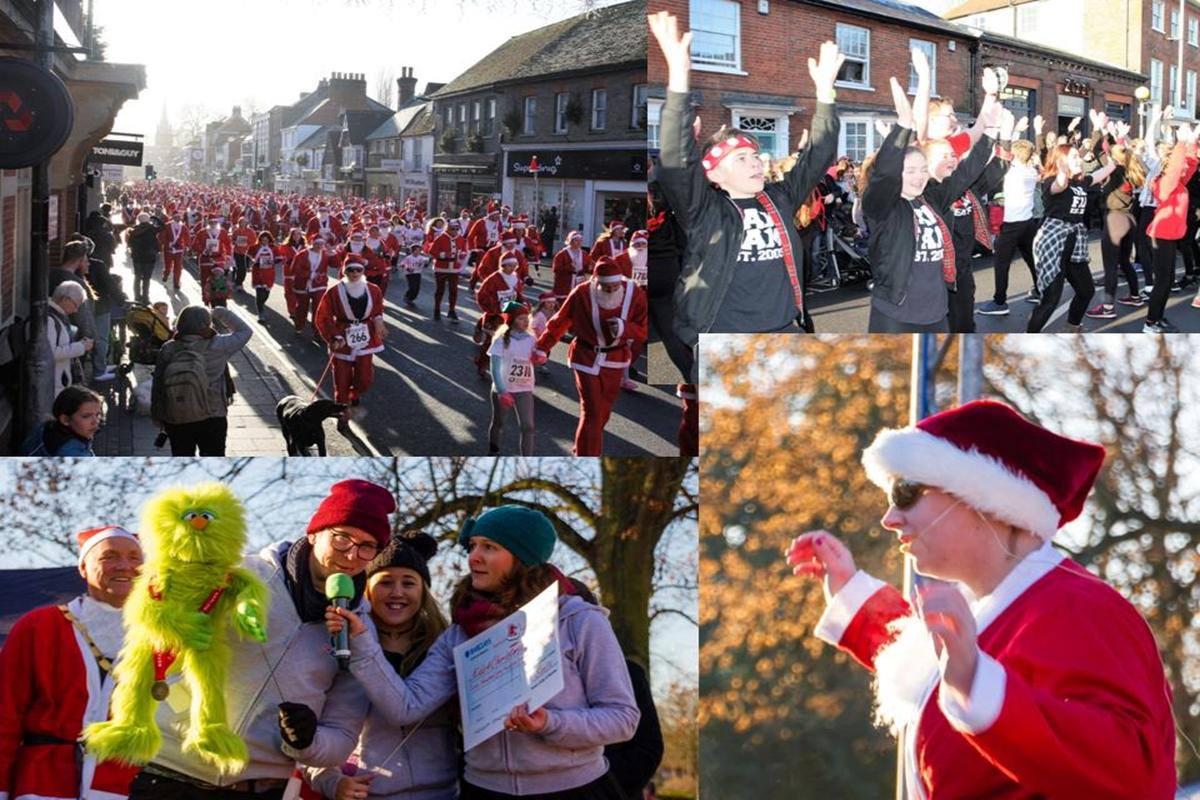 The Rotary Clubs of Marlow hosted and organised the 12th Annual Santas Fun Run – undoubtedly the biggest and best to date. 2500 runners set off from Higginson Park at 9.30 AM in full Santa gear - children, adults, dogs and the occasional reindeer.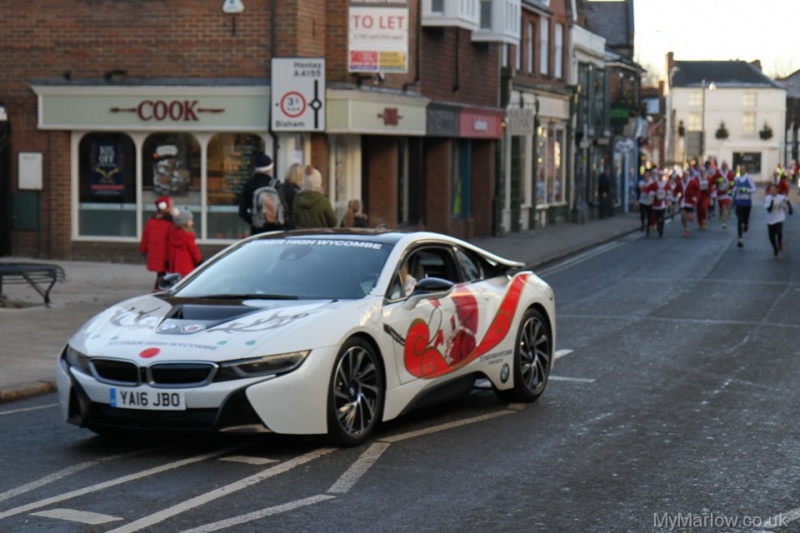 Naomi Riches led a pre-race warm up and Sir Steve Redgrave gave the official starters orders. The race proceeded up Marlow High Street led by a BMW I8 bedecked as a sleigh (kindly provided by lead sponsor, Sytner BMW of High Wycombe), and runners of all levels of fitness and determination started to filter across the streets of Marlow.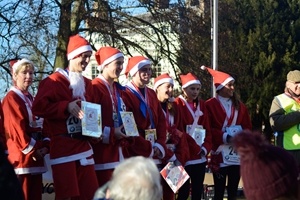 The men's race was won by Stephen Francis in a time of 18 minutes 56 seconds. George Tipping (19 mins 35) came second, and Ollie Roberts third (19 mins 40).

Hannah Sharp won the female race with a time of 20 minutes 48 seconds, Abbie Jones came second (22 mins 21) and Kate Sophoclides third (23 mins 40).

David Sutherland, Chair of the Fun Run Organising Committee, said "The run is a complex event to organise, and literally hundreds of people give both their time and resources during the pre-race period. We get great support from local businesses – with special mention to Sytner BMW (High Wycombe), Marlow Waitrose, and Green's Printers. A further 15 local companies provide support of some sort. However, we cannot rest on our laurels – the first meeting to plan for Sunday, December 3rd 2017 takes place in just a few weeks' time!"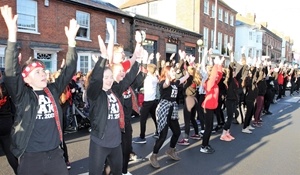 This year the Marlow Jam Theatre group entertained spectators mid race in the High Street, and beat the cold with some great team dance routines. The biggest ever spectator attendance - estimated at over 2000 - was kept fully entertained.

Also new for this year was a Best Event Photo Competition Entries were made by email (one picture only per entrant). Entries were accepted up until December 31st then in January members of the Marlow Camera Club selected the best 3 entries, and winning photographers were allowed to influence how some of the money raised for charity was allocated. More details ....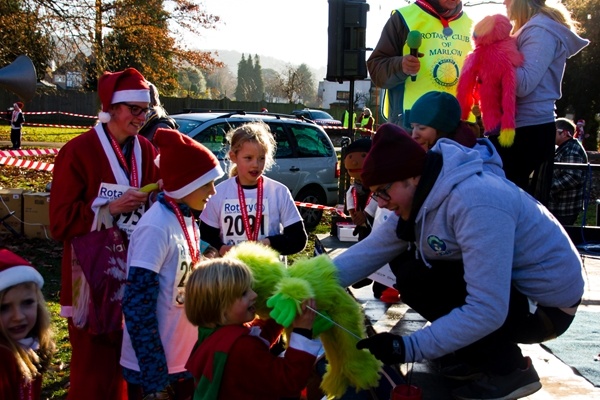 As usual a range of charities will benefit from proceeds that the organisers hope will exceed £40,000. For 2016 the lead charity is 'Christmas for Kids' which provides in hospice Xmas entertainment to seriously ill children together with their families and carers. Donations and sponsorship usually continues to be received well into the following year so a final figure will take some time to calculate. However an interim cheque for £7,500 was presented to 'Christmas for Kids' on the day - allowing them to make Xmas 2016 very special for some very poorly children.