Future meetings and events
Wed 21st February 2018 Heart of Bucks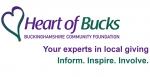 Speaker: Peter Costello - think local, give local - Heart of Bucks is the community foundation for Buckinghamshire
Wed 28th February 2018 Ribbons UK

Speaker: Sarita Vyes. Ribbons UK is a non-profit organisation based in the UK that provides health and social services to impoverished communities in Namibia.
Mon 5th March 2018 Council Meeting
Wed 7th March 2018 Business Meeting
Wed 14th March 2018 Waltham Place
Our speaker will describe this amazing house and garden which are on our doorstep
Wed 21st March 2018 Charity Handover Night

Each year the Marlow Thames Club makes donations to a range of local charities
Fri 23rd March 2018 - Sun 25th March 2018 District Conference
at Cheltenham Racecourse
Wed 28th March 2018 - 01.00 High Wycombe Gang Show
at Lancaster Arts Centre, Wycombe Abbey Girls School
Sat 5th May 2018 Progressive Supper
Thu 17th May 2018 - Sun 20th May 2018 Kungsbaka-Saro Rotary Club
Visit as guests of our Rotary friends in Sweden
Wed 30th May 2018 - 01.00 Turkish Restaurant
Visit to Chanak, Bourne End. Partners and friends welcome.
Thu 18th October 2018 - Sun 21st October 2018 Lads' Weekend 2018
Trip to Southern Netherlands. Host: Roger Jansen
Wed 29th February 2040 - 02.00 Leap Day Celebration