Future meetings and events
Wed 13th December 2017 OAP Panto - POSTPONED
Tonight we would have taken elderly residents of Marlow to a performance of Aladdin at Court Garden
Wed 13th December 2017 at 17.30 - 21.00 Beaconsfield Rotary Festival of Light
Beaconsfield Rotary are requesting help from other local Rotary clubs
Wed 20th December 2017 at 19.30 - 22.00 Bangers and Mash
at Chez Cannons. Numbers limited to 30 - first come first served. Please apply directly to Mike.
Wed 27th December 2017 Happy Christmas
No meeting this week
Sun 31st December 2017 at 10.30 - 12.30 New Year's Eve Breakfast
An informal breakfast/brunch for members and partners at Cote Brasserie. Contact Steve to book a place.
Wed 3rd January 2018 Fellowship

Watch this space
Mon 8th January 2018 Council Meeting
Wed 10th January 2018 Business Meeting
This meeting will also be a Club Special General Meeting
Sat 13th January 2018 at 10.00 - 13.00 Spade Oak Nature Reserve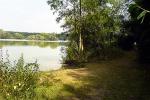 Helping Chiltern Rangers maintain the Nature Reserve
Sat 27th January 2018 at 19.30 - 23.50 Burns Night
at Liston Hall
Wed 21st March 2018 - Sun 25th March 2018 District Conference
at Cheltenham
Thu 17th May 2018 - Sun 20th May 2018 Kungsbaka-Saro Rotary Club
Visit as guests of our Rotary friends in Sweden
Wed 29th February 2040 - 02.00 Leap Day Celebration