Future meetings and events
Wed 30th August 2017 at 18.15 - 20.00 Disc Golf
at Dinton Pastures Activity Centre. Joint meeting with Marlow Bridge Rotary. Partners are very welcome to join in. Please note the earlier start time.
Sat 2nd September 2017 Cookham Regatta
One of our major fund-raising events
Mon 4th September 2017 Council Meeting

Wed 6th September 2017 Business Meeting
Wed 13th September 2017 at 19.00 - 23.00 20th Anniversary of the Club's Charter
at Flackwell Heath Golf Club
Wed 20th September 2017 Marlow Bridge closure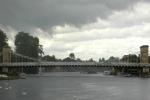 Speaker: Robin Atkinson explains why the bridge was closed. Meeting at The Barn Club, Marlow Bottom
Wed 27th September 2017 South Bucks Hospice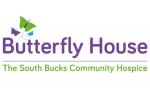 A visit to their new premises Butterfly House
Mon 2nd October 2017 Council Meeting
Wed 4th October 2017 Business Meeting
Wed 11th October 2017 Grandma Flew Spitfires
Speaker: Richard Poad, Maidenhead Heritage. Venue to be confirmed.
Sat 14th October 2017 at 10.00 - 13.00 Spade Oak Nature Reserve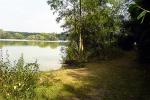 Helping Chiltern Rangers maintain the Nature Reserve
Wed 18th October 2017 - 01.05 Headway South Bucks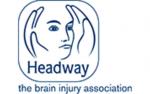 Speaker: Sam Gault. Venue to be confirmed.
Fri 17th November 2017 Children in Need collection 2017
Further details to be announced
Wed 21st March 2018 - Sun 25th March 2018 District Conference
at Cheltenham
Thu 17th May 2018 - Sun 20th May 2018 Kungsbaka-Saro Rotary Club
Visit as guests of our Rotary friends in Sweden
Wed 29th February 2040 - 02.00 Leap Day Celebration