Young Chef
Each year the Club takes part in the Rotary Young Chef Competition, starting with a local round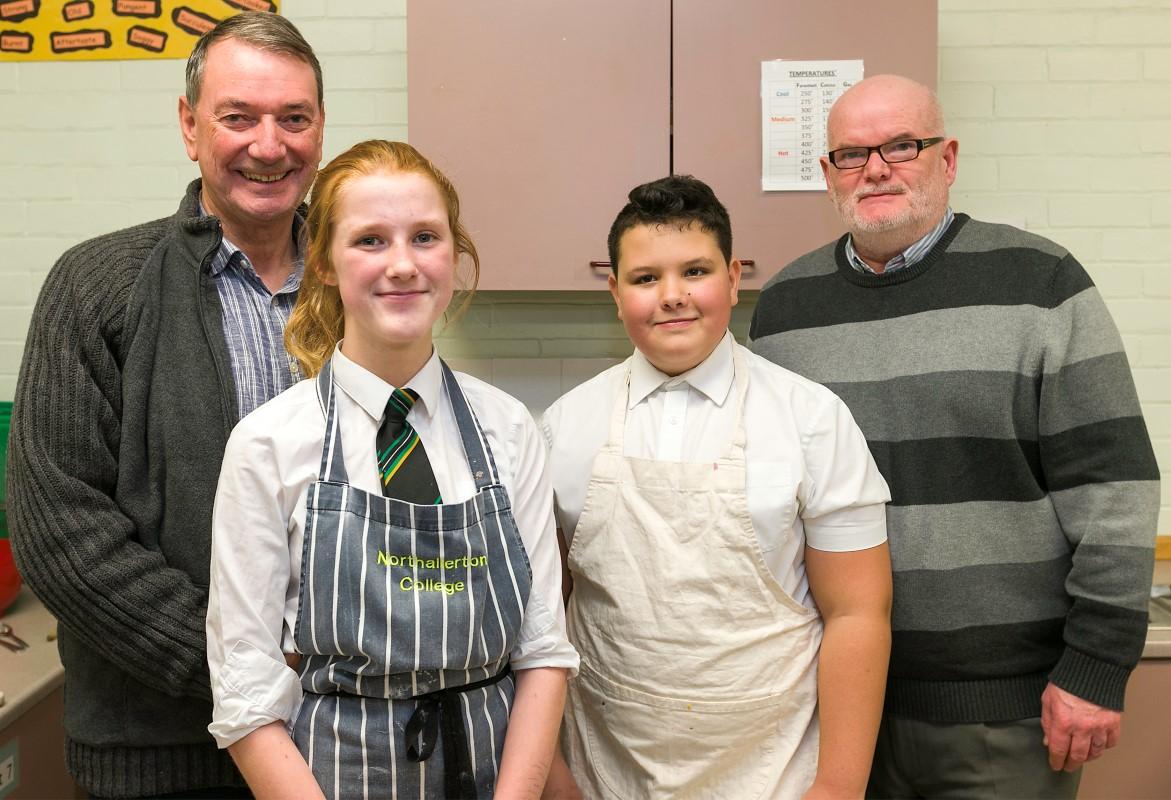 For a number of years the Club has supported the national Rotary Young Chef competition.
This has a number of stages commencing with a local round. Winners from Northallerton then go forward to an area final, and if successful to a District and then on to the National final.
Quite a challenge!
A number of years ago one of our local winners Jason Curia did reach the national final, and since then has started to progress his ambition of making a career in the catering industry.
We have just completed 2017-18 competition.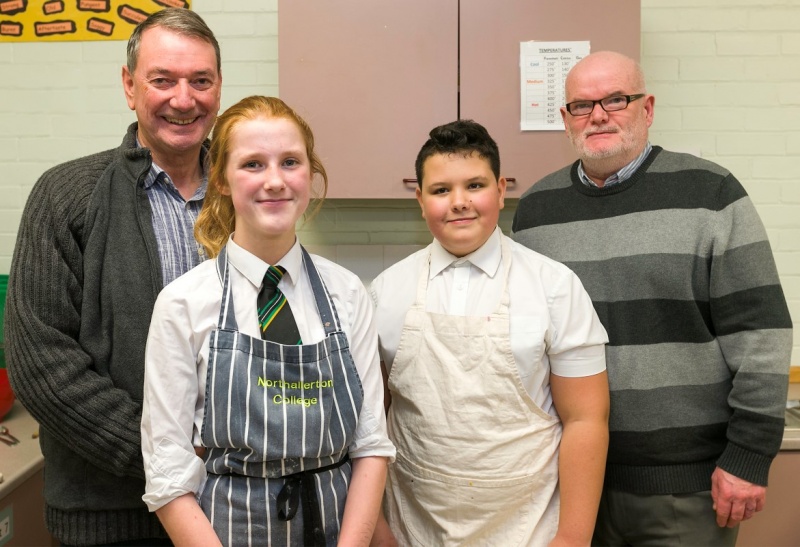 Junior cooks Katie Starkey and Chedli Turki are celebrating success in the first round of the Rotary Young Chef competition.
The 12-year-olds impressed judges when they were tasked with preparing two-course meals against the clock at Northallerton School and Sixth Form College.
The students developed their own menus to a strict budget in the contest devised by Northallerton Mowbray Rotary Club and now go forward to the area cook-off early next year, with the chance to compete in the district finals at Bettys Cookery School in Harrogate.
Previous national finalists in Rotary Young Chef have gone on to enjoy hugely successful culinary careers working with Michelin Star chefs and taking part in competitions such as The Great British Bake Off.
Ex-RAF warrant officer Nick Wright, formerly of the RAF Leeming catering team, praised Katie and Chedli for the quality of their cooking and preparation.
"They really impressed me with how well they developed their menus and took great care to present some very tasty dishes."