Young Chef
Each year the Club takes part in the Rotary Young Chef Competition, starting with a local round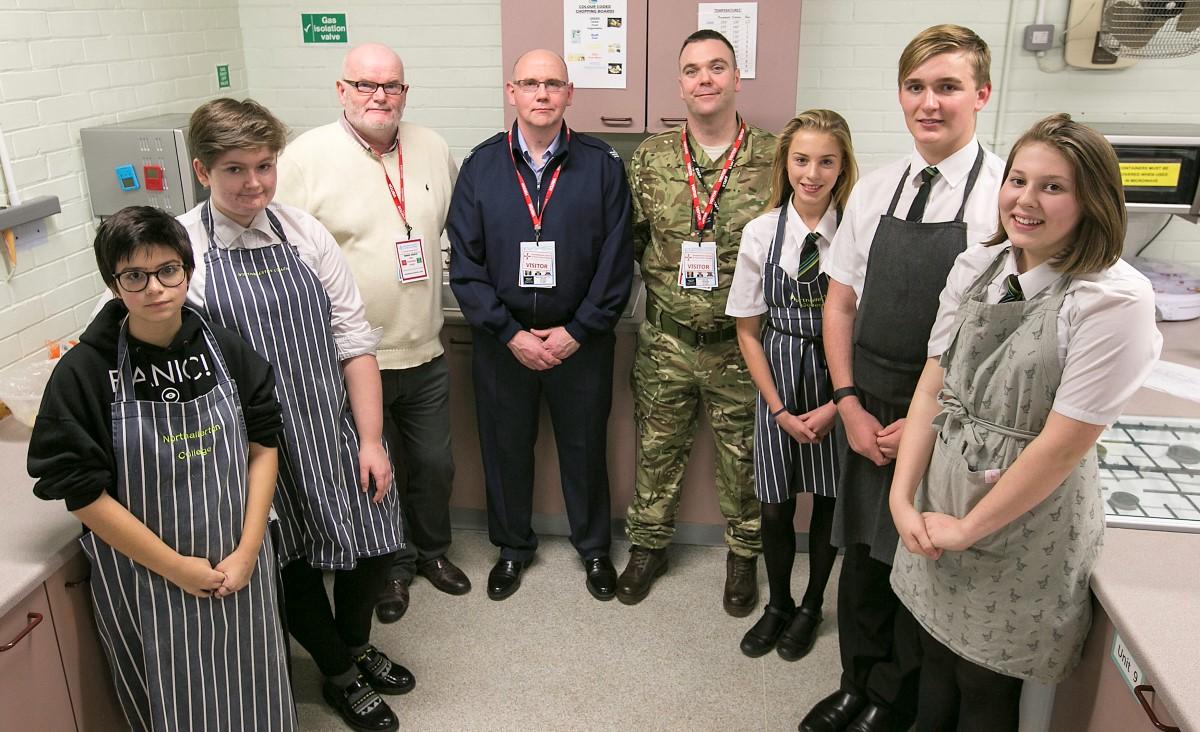 For a number of years the Club has supported the national Rotary Young Chef competition.
This has a number of stages commencing with a local round. Winners from Northallerton then go forward to an area final, and if successful to a District and then on to the National final.
Quite a challenge!
A number of years ago one of our local winners Jason Curia did reach the national final, and since then has started to progress his ambition of making a career in the catering industry.
We have just completed 2016-17 competition.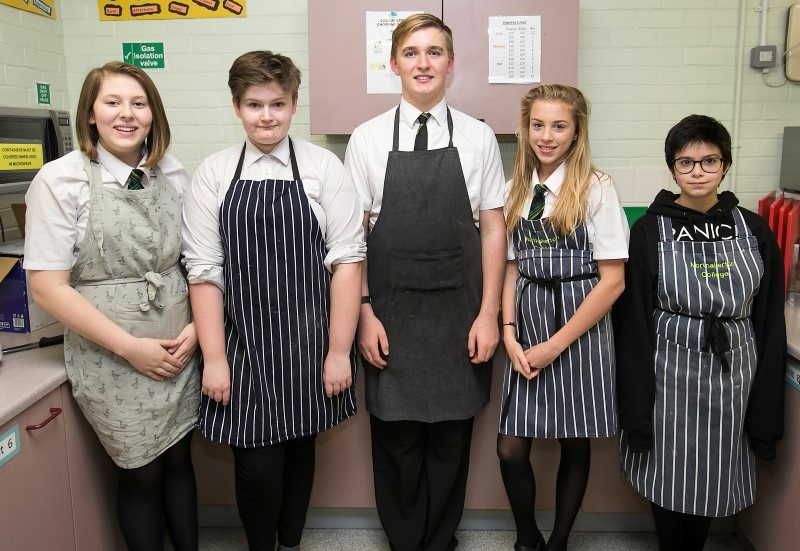 Five junior cooks from Northallerton School and Sixth Form College showed a fine range of kitchen skills in the latest Rotary Young Chef competition.
Jai Poole, Tia Bramley, Joseph Mableson, Julia Czechowska and Niamh Wheldon were tasked with cooking a two-course meal against the clock in the contest organised by the Club.
The students, who developed their own menus, prepared a sumptuous selection of main courses and deserts for judging by past and present members of the RAF Leeming catering team. The standard of cooking and presentation was so high that it was hard to pick winners, but Joseph and Niamh came out on top in a close-run contest and go through to the area cook-off at Knaresborough in December. The District Finals will be held at Betty's Cookery School in Harrogate early next year.
Nick Wright, who led the judging panel said: "We were hugely impressed by the standard of cooking from all five students and it was clear they had put a lot of thought and preparation into their dishes".