Contacting Keswick Rotary Club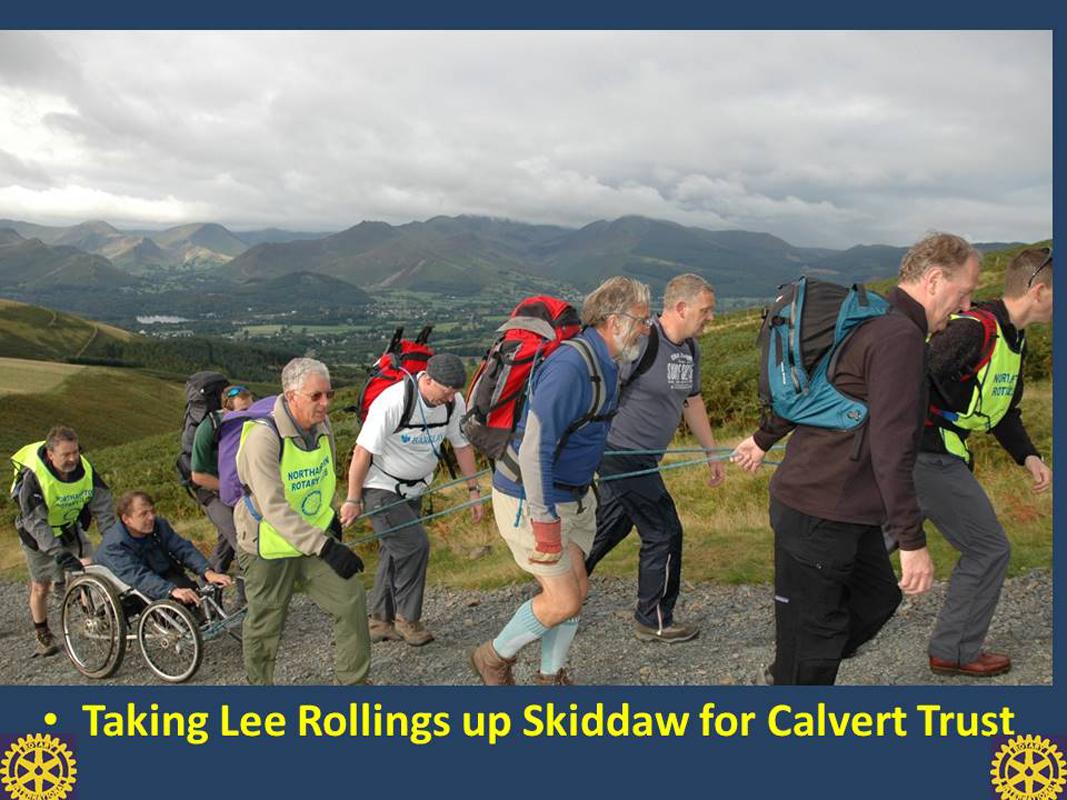 Keswick Rotary Club is mixed gender, supports local and national charities, has fun in the hills and sponsors several projects in the poorest parts of the world. Here we help Lee Rollings raise money by climbing Skiddaw
Rotarians visiting Keswick and the Lake District are welcome to join us at our lunchtime meetings which take place every Thursday usually at 12.30pm ( but at 7.00pm when this falls on the fifth Thursday of the month). We meet at the Skiddaw Hotel in the centre of Keswick (Tel 017687 72071). To contact the Club Secretary, please e-mail here.
Our meetings usually have a speaker except on the 2nd Thursday of the month. We are always keen to talk to prospective new members.

If you are interested in finding out more about Rotary or Keswick Rotary Club you will be welcome to arrange to join us for lunch. Please contact the Club Secretary by e-mail here.
Contact Neil Beresford about this page: