Future events in this area
Please note, clicking the 'read more' button will take you to that club's site. Press the 'back' button in your browser to return here
Brampton & Longtown - Sat 24th June 2017 at 08.30 - 15.30 Charity Golf Competition
4 person Stableford Team Competition
read more...
Bassenthwaite - Sun 27th August 2017 at 19.00 - 22.30 The Take That Experience

Bassenthwaite Rotary is delighted to be able to present the superb group " Take That Experience " at Keswick's Theatre by the Lake.
Tickets £18 - available via the Keswick Theatre by the Lake Booking office
Bassenthwaite - Sat 16th September 2017 at 09.00 - 17.00 The 2017 Tigerboat Challenge - Derwentwater Marina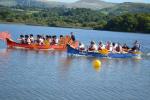 See who can be the Tigerboat team champions for 2017 Opportunity for Fun, Exercise and Raising money for your favourite charity, enter your team now !
read more...
Workington - Fri 13th October 2017 at 14.00 - Sat 14th October 2017 - 23.45 Oktoberfest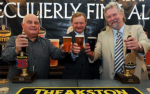 2 days of Beer, Bands, Cider and Hot Food