International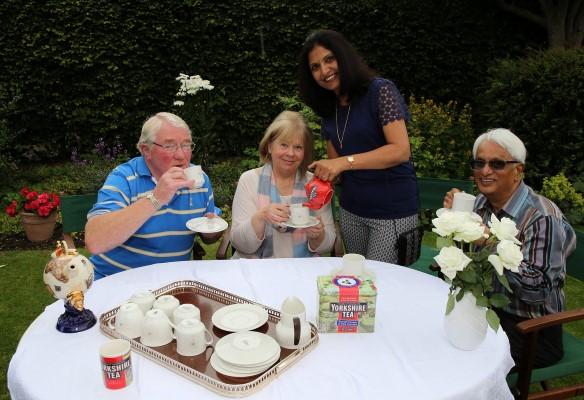 Read about our plans and achievements in 2015-16
Plans for 2016-17
Plans so far for the new year have been looking at ways of raising money to fund initiatives we will identify in the weeks ahead.
We will be having a bit of fun and raising some money at a "Posh Puddings" event in August.
Following a succesful event in an earlier year, we will be running an Indian Cultural Evening in April 2017.
We will also be assisting in the Kids Aloud Concert to raise money t help the victims of the Nepal Earthquakes.
Our Activity in 2015-16
Our main initiative in 2015-16 was to raise funds for a charity - The Wheelchair Foundation UK - that provides wheelchairs to disabled children and adults in a number of countries worldwide. We are doing this by supporting a scheme being run in conjunction with Taylors of Harrogate where they exchange the barcodes collected from packets of their Yorkshire Tea brand for funding to the Charity. As well as members collecting their own barcodes at home and from friends and family, we are pleased that a number of businesses in the town that run cafes using Yorkshire Tea have been happy to support the collection.
Further information about the charity can be found at:
http://www.wheelchairfoundationuk.org/
Our initial collection, together with a cash donation from the Club has meant that 3 wheelchairs have been purchased for the scheme. Our collection is ongoing. If you would like to assist us in the project please contact Sue Adsett, through the website link on this page, to arrange for the handover of your barcodes. So get drinking, and remember to save the barcode!
We were happy to welcome Rotarian Milton Frary, who runs the charity, to one of our meetings in March 2016, at which we learnt more about the charity, were able to see one of the wheelchairs of the type made especially for the scheme, and more importantly hand over a large bag of bar-codes which went a long way to meeting the initial target of 2 wheelchairs. We made up the balance from other fundraising monies.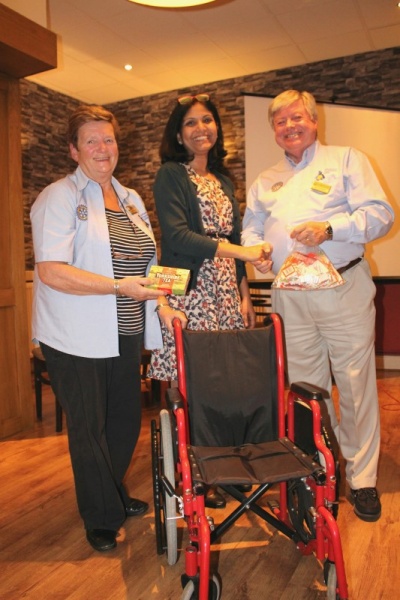 In September 2015 we showcased the project by setting up a stall at the talk by Jay Rayner at the Forum.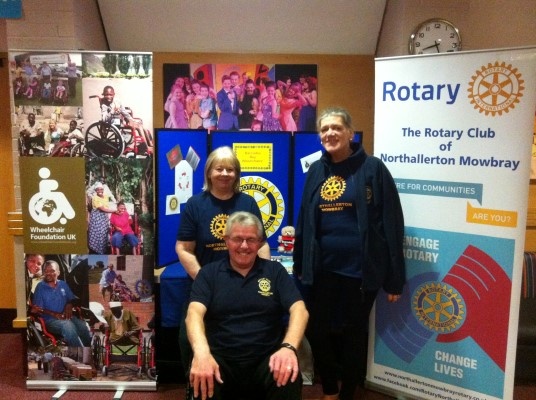 Our Activities in Previous Years
Please read the related pages on the website for full details of our recent initiatives.
Most recently, in 2014-15, we ran two successful fundraisers.
The first on a Eurovision theme raised money for a charity in Moldova supporting vulnerable young people.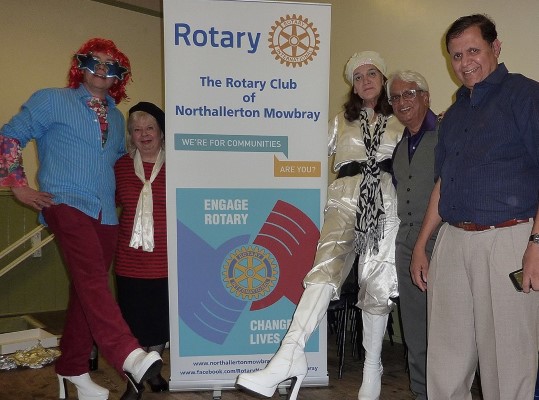 Our second project for the year was to support a school for children with special needs in India. We held
a very successful fundraising night for this project in April 2015, at which around £2,500 was raised.
The evening programme included a tasty Indian meal and entertainment including Indian classical & folk dances.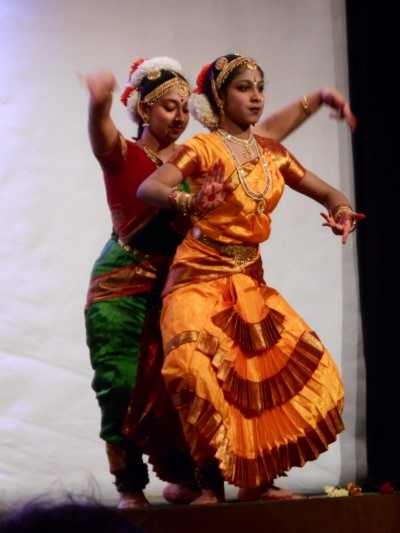 Contact Sue Adsett about this page: